Twice the height of Big Ben: Enormous sinkhole reveals epic caves in China (VIDEO)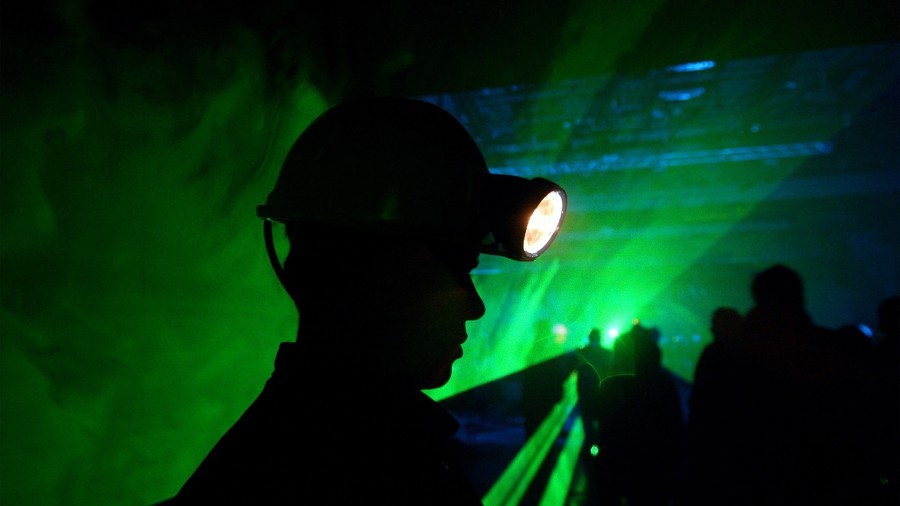 In a departure from the death and destruction often caused by the phenomena, a giant sinkhole in China has revealed a stunning complex of caves for explorers to dive into for the first time.
Located amid mountains in Fengshan County, Guangxi, the 100 meter wide and 118 meter deep sinkhole reportedly became the object of scientific interest last year. Now a team of geologists and cavers has taken the next step by slinking down into the earth cavity on a single rope.
READ MORE: Four dead as sinkhole swallows up city pavement (VIDEO)
The phenomenal caverns, dubbed the Hong Kong Haitang Hall after the expedition who first pinpointed them, were explored by a team from the UK and China earlier this month. Footage of the incredible subterranean descent has now emerged, showing 19 climbers abseiling into the unknown between October 4 and 8.
Zhang Yuanhai, part of the research team attached to China's Institute of Karst Geology, told ST Daily News that the new exploration revealed that the sinkhole depression gave way to parts of a cave 200 meters tall – more than twice the size of London's Big Ben clock tower.
Rock rubble was evident at the floor of the hole, signalling the earlier collapse of the ground above. While 3D scans from the cave hall are still being analysed, it's thought the volume of the tunnel could rank among the highest in the world.
READ MORE: Sinkhole city: Russian settlement being slowly consumed (VIDEO)
"The specific data of this cave hall has not yet come out, but its huge volume is called 'world class'. The highest point of the cave is 200 meters, and the projected area at the bottom of the cave is 77,000 square meters," Yuanhai explained.
In one section, the hall connects to an underground river linked to the nearby Panyang River. China is home to a number of sinkholes – or tiankengs as they are called. The Xiaozhai Tiankeng, or the Heavenly Pit, in Fengjie County is one of the deepest in the world measuring around 662 meters deep.
If you like this story, share it with a friend!
You can share this story on social media: