Mexico City liquor factory goes up in flames, thousands evacuated (PHOTOS, VIDEO)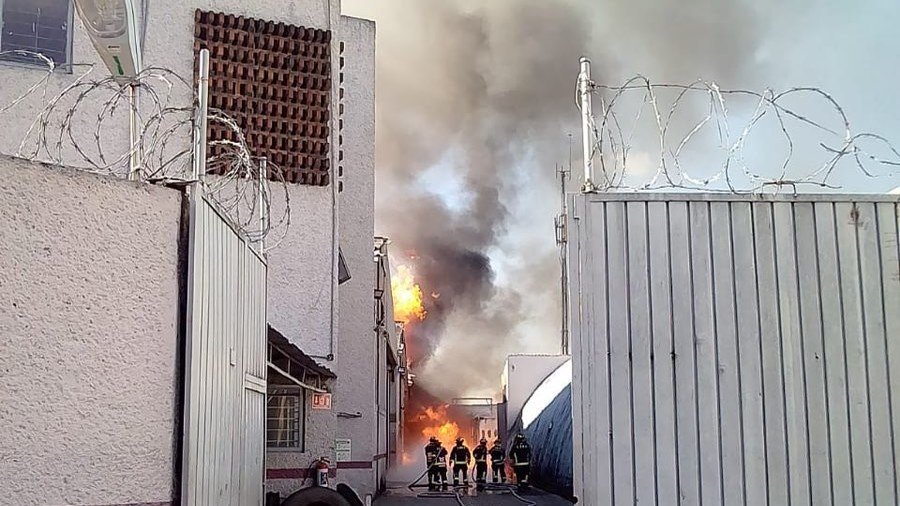 A Mexico City liquor factory has exploded, injuring one and forcing the evacuation of 2,000 from their homes, according to Mexico City civil protection chief Fausto Lugo. Emergency services have responded to the massive explosion.
Images posted on social media of the explosion, in the Cuauhtemoc neighborhood, show a massive fireball rising above the surrounding buildings, followed by clouds of thick black smoke.
"The fire at the alcohol factory is under control. One person was injured and 2,000 were evacuated," Fausto Lugo tweeted.
You can share this story on social media: