Germany can't sell arms to Saudi Arabia amid unanswered questions about Khashoggi's death – Merkel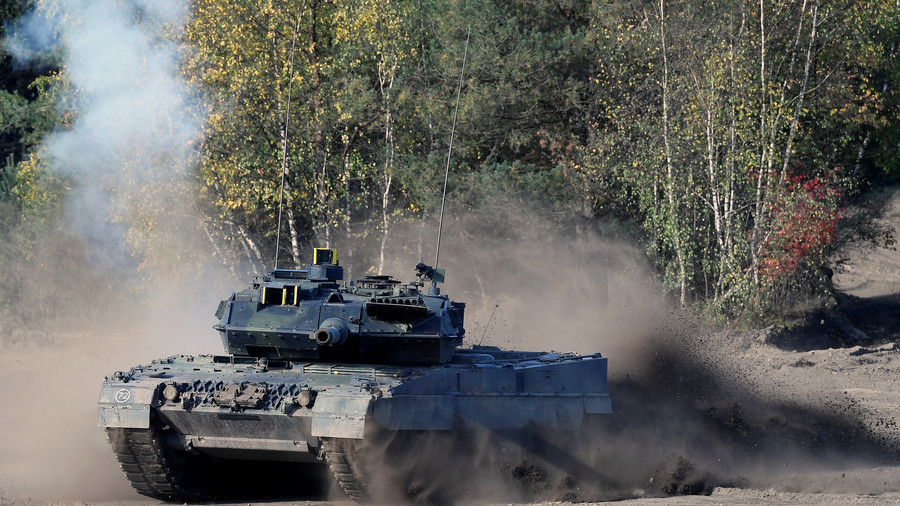 The sale of arms to Saudi Arabia by Germany cannot take place under the current circumstances, German Chancellor Angela Merkel has announced, referencing the death of journalist Jamal Khashoggi.
Merkel's statement comes just hours after Germany, the UK, and France issued a joint statement in which they said there is an "urgent need for clarification of exactly what happened" to the Washington Post journalist, adding that "hypotheses" proposed in the Saudi investigation must be backed up with facts.
"First, we condemn this act in the strongest terms," Merkel said.
Second, there is an urgent need to clarify what happened - we are far from this having been cleared up and those responsible held to account...as far as arms exports are concerned, those can't take place in the current circumstances.
Germany has approved arms exports worth €416.4 million this year, the country's Economy Ministry confirmed on Friday. That number makes Saudi Arabia its second-best arms customer, after Algeria, according to Deutsche Welle.
Khashoggi was last seen on October 2 when he entered the Saudi consulate in Istanbul. After weeks of denial, Riyadh later admitted that he died during a "fistfight" in the building, and authorities announced that 18 people had been detained. However, on Sunday the country's foreign minister told Fox News that Riyadh does not know how Khashoggi was killed or where his body is.
Following the journalist's disappearance, Turkey said that he had been killed by a Saudi assassination squad. President Recep Tayyip Erdogan has said that Ankara will share the full truth of what happened on Tuesday.
READ MORE: Saudis don't know how Khashoggi was killed, incident was 'aberration, mistake' - FM
Although Saudi Arabia claims that Crown Prince Mohammed bin Salman was not behind Khashoggi's death, his critics - including US Sens. Bob Corker (R-TN) and Lindsey Graham (R-SC) among others - have accused him of ordering the killing.
Khashoggi's disappearance sparked a wave of global outrage, with governments demanding answers and media organizations dropping out of the upcoming high-profile Future Investment Initiative set to take place in Riyadh this month. Uber CEO Dara Khosrowshahi also backed out of the event, along with US Treasury Secretary Steve Mnuchin. Billionaire Richard Branson also suspended talks with Riyadh about a planned $1 billion investment into his space ventures.
Meanwhile, US President Donald Trump seems unlikely to make a statement similar to Merkel's, as he has repeatedly stated since Khashoggi's disappearance that he hopes the US can continue with its $450 billion arms deal with Saudi Arabia, stating that there are other ways to "punish" the country if it was behind the journalist's death.
Think your friends would be interested? Share this story!
You can share this story on social media: