'Netanyahu's time is over' – former Israeli PM Olmert calls for revival of his 2008 peace plan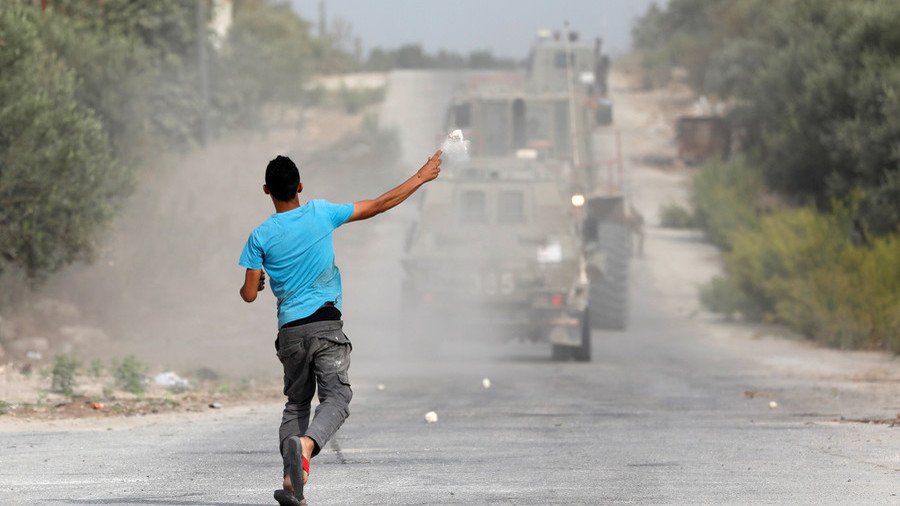 It will take mere months to strike a deal with Palestinians if Israel returns to its 2008 two-state proposal, and the only ones opposing the plan are Benjamin Netanyahu and his circle, former Prime Minister Ehud Olmert said.
"There is no question in my mind that Netanyahu's time is over. He's gone," Olmert told TV channel i24NEWS on Friday, explaining that the current PM lacks "moral courage" to introduce a settlement, similar to the one the government laid out ten years ago.
Olmert, who governed Israel from 2006 to 2009, offered nearly complete withdrawal of the Israeli forces from the West Bank and the Arab-populated East Jerusalem, with placing its Old City under international trusteeship. He also proposed the Palestinian leader Mahmoud Abbas to allow Israel to keep a small portion of the Palestinian land, containing major Jewish settlements. In return, Tel Aviv was to cede roughly the same amount of land to the Palestinian Authority.
Palestinian leadership rejected the plan back then, but Olmert believes that if such a deal would reappear of the table today, things would be completely different. He is "certain" that the Palestinians will sign off to the same model now.
"I know Palestinians. Many of them think that their failure to sign an agreement with me towards the end of 2008 was a historic mistake," the former Kadima party leader said. He added that the only ones opposing such a deal would be "extremists" like Netanyahu and his allies who reject the two-state solution.
Ehud Olmert is a controversial figure in Israeli politics. He was given a six-year prison sentence for graft and bribery but was released on parole last year, after serving just 16 months. In mid-2000s, he championed the unilateral disengagement from Gaza – the idea loathed by the current government, which says that pulling out of Gaza exposed Israel to terrorist threats. During his TV interview, Olmert insisted that withdrawing from Gaza was the right call.
It is wrong to "exaggerate" the hazards coming from the missiles, launched by Hamas from Gaza, Olmert stated, citing the success of the Iron Dome air defense system.
"Rocket attacks are very unpleasant but they don't pose any strategic threat to the State of Israel."
According to the former Prime Minister, it is crucial for Tel Aviv to "separate from the Palestinians" and have borders "recognized by the international community." A deal with Palestinians would "dramatically change the environment" in the Middle East, and will allow Israel to flourish, Olmert concluded.
Think your friends would be interested? Share this story!
You can share this story on social media: