US invents new 'meddling' charges to play 'Russia card' ahead of midterms - Moscow FM official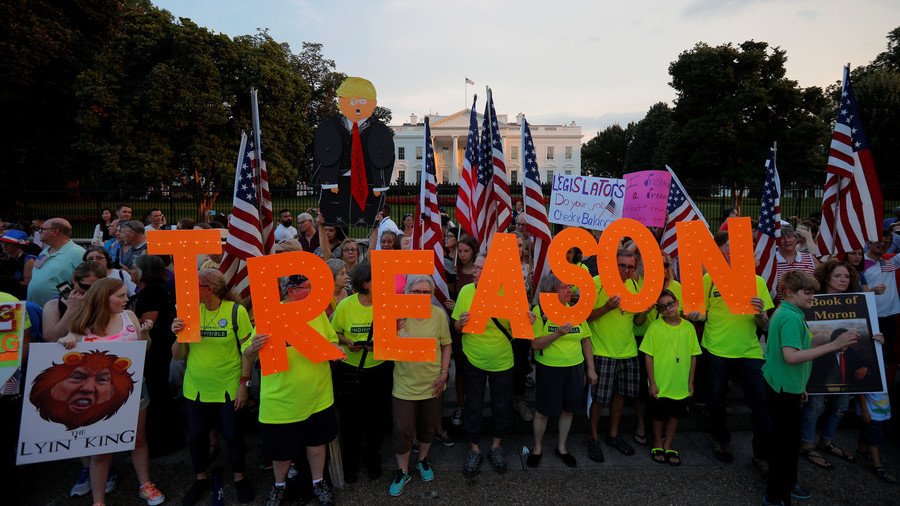 Washington is concocting ludicrous charges against a Russian national for alleged election meddling merely to find reasons for new sanctions and to play the 'Russia card' ahead of the midterms, a top Kremlin official has warned.
The US is bringing up "ludicrous accusations" with a "laughable 'body of proof'" simply to slap Moscow with a new round of sanctions, Russian Deputy Foreign Minister Sergey Ryabkov said in a statement on Saturday. He added that "certain" US politicians hope to use charges against Russia to gain the upper hand in "interparty brawls" ahead of the midterm elections, slated for November 6.
Ryabkov made his remarks after the US Department of Justice officially leveled charges against Russian national Elena Khusyaynova, who allegedly served as the chief accountant for 'Project Lakhta.' The officials suspect her of handling the funds used to pay online trolls for posting comments to "sow discord in the US political system," and to "undermine faith" in US democracy. These alleged activities were part of what Washington calls Russian strategic efforts to meddle in the 2016 US presidential race and as well as the upcoming midterms.
Russian official Ryabkov dismissed the charges as "flagrant lies" and yet another element of the "shameful slanderous campaign" unleashed by Washington against Moscow.
READ MORE: As Bolton heads to Moscow, US charges another Russian with 'election meddling'
"The US clearly overestimates its capabilities," the deputy foreign minister said.
"While exhibiting hostility towards Russia and looking down on the whole world, they will only meet tougher pushback."
Like this story? Share it with a friend!
You can share this story on social media: