Kerch mourns victims of college massacre as survivors recall horrors of blast & shooting (VIDEO)
Published time: 19 Oct, 2018 22:03
Edited time: 20 Oct, 2018 10:35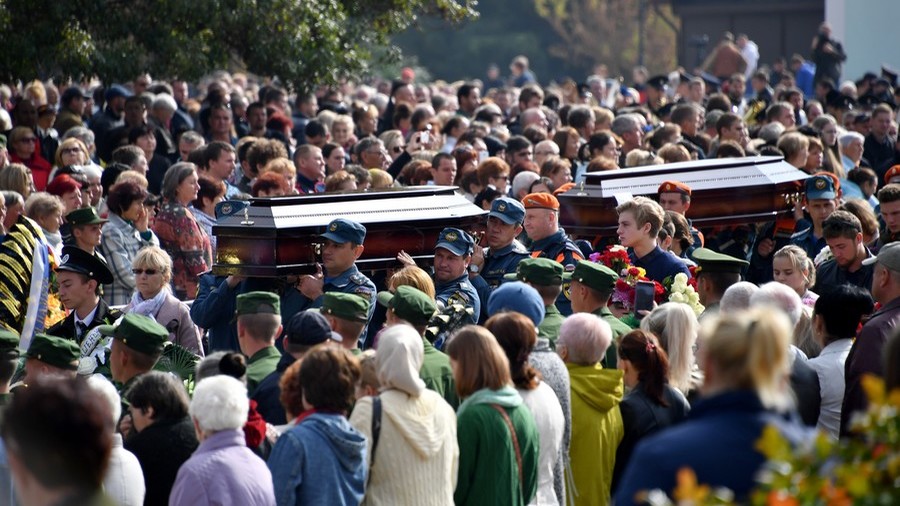 People in the city of Kerch, shaken by the ruthless school shooting, have come in their thousands in final respect to the victims. Survivors and friends of the students and staff who died have recalled the horrors of the rampage.
Over 20,000 people came to say a final farewell to the victims of the college massacre. People brought flowers, stuffed toys and lit candles to the city's central square, mourning the victims of the brutal and pointless crime.
On Wednesday, an 18-year-old student who fantasized about maniacs and shootings detonated an improvised explosive device in the college's cafeteria, then embarked on a shotgun rampage. The attacker ultimately took his life at the college library. A total of 21 people were killed, 16 students and five teachers, and over 50 people were injured. The death toll may rise, as over a dozen people remain in critical condition.
One of the victims, Darya Chegerest, was only 16 years old. Her friends and family were in panic following the first news of the massacre, desperately searching for her only to find the girl in the city's morgue.
"Her name was Dasha. We were friends from the first year at school," Darya's friend says, holding back tears. "My sister called me and told me that there was an explosion. I called her, but she never picked up the phone."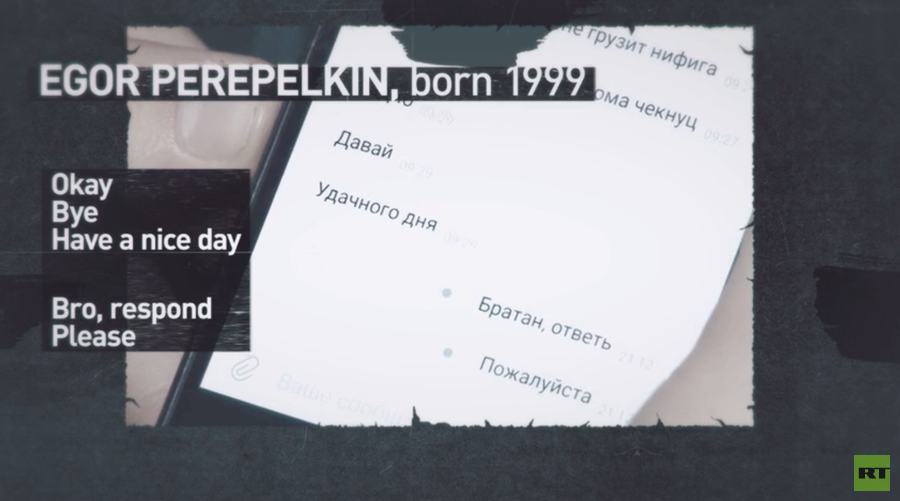 A friend of another slain student – Egor Perepelkin – recalls missing an opportunity to have a last conversation.
"On the day of the tragedy he sent me a song called 'The tragic incident.' He called me, but I said I could not listen to it since I was driving," the young man says. "He said he would go to college although he didn't really want to and wished me a good day." Egor never returned from his college.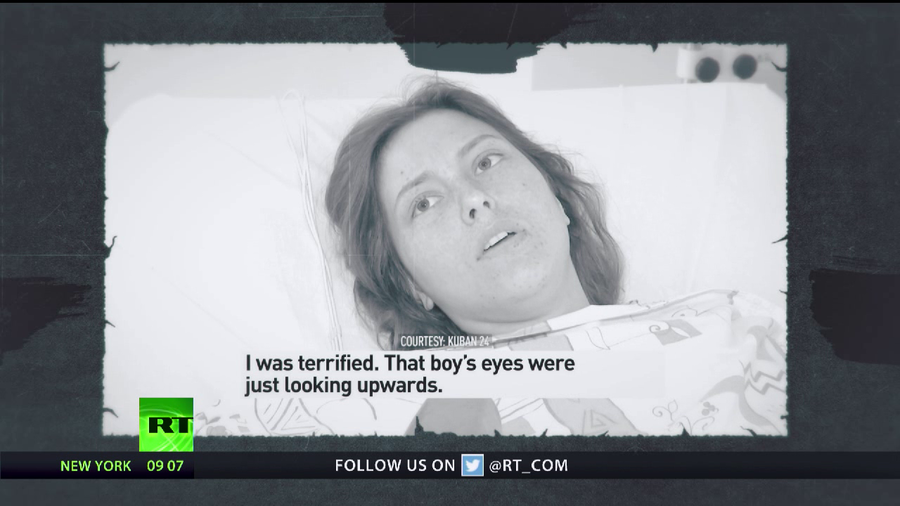 Those who lived through the nightmare were left scarred, both physically and mentally. Yana Egorova, a 20-years-old student of the college, is recovering from her injuries in hospital, recalling the horrors of the mass-murder.
"I felt some sort of shockwave behind me, saw fire around. The girls started crying. I fell down and began to crawl," Yana says. "Just near the exit, a boy was waking alongside me. Then I heard a bang and the boy fell. I was terrified, the boy's eyes were just looking upwards."
A glimpse into hell: Narrow escape from Kerch college massacre caught on VIDEO
Some were lucky enough to leave the cafeteria just before the blast and escape the subsequent shooting spree.
"I was thrown for two meters by the blast, I was leaving the cafeteria at the time," a survivor with his arm in a sling told RT. "My classmate picked me up and we started to run. It was absolute mayhem, people running and jumping out of the first-floor windows."
Think your friends would be interested? Share this story!