VR study dramatically increases people's compassion by making them virtually homeless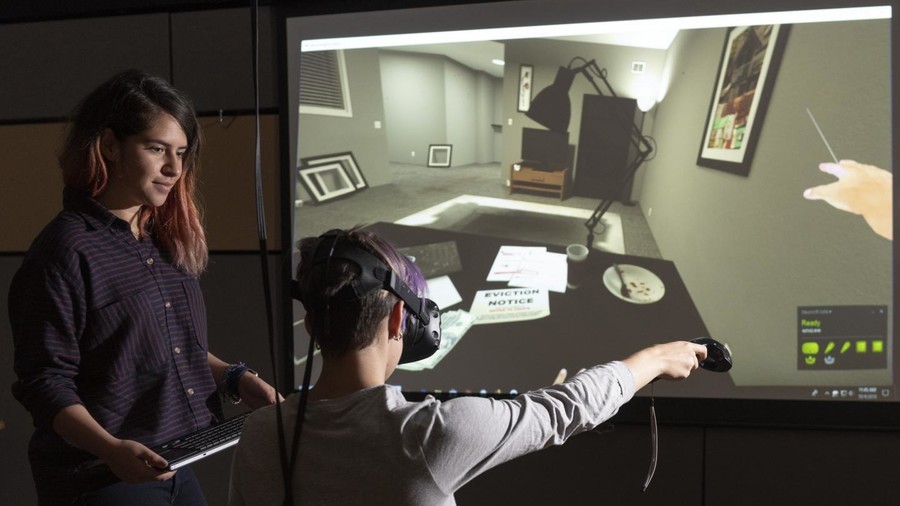 A study that forced participants to experience what it's like to lose their home has offered strong evidence that virtual reality can pierce people's cloak of indifference much more effectively than traditional forms of media.
The study by Stanford University aimed to examine how relatively new VR technology affected people's level of empathy. The team conducted two two-month-long studies with more than 560 participants aged between 15 and 88, representing at least eight ethnic backgrounds.
When participants were engaged in their seven-minute 'Becoming Homeless' VR experience, in which they lost their jobs and homes, the study found that they had longer-lasting compassion compared to those who read about it or saw it on the news.
The VR experience led participants through several scenes, including selecting items to sell in their apartment in order to pay rent, finding shelter on a public bus, and protecting their belongings from being stolen by a stranger.
READ MORE: Know-how: Canadian hospital first to сure patients with virtual reality
"Experiences are what define us as humans, so it's not surprising that an intense experience in VR is more impactful than imagining something," said Jeremy Bailenson, a professor of communication and a co-author of the paper.
The study, published in the October edition of the journal Plos One, points out that while VR enthusiasts agree the technology is the "ultimate empathy machine," that can help people relate to each other better than TV, novels or films; little is still known as to exactly why VR can alter people's attitudes.
"About 10 million headsets have been sold in the US over the past two years. So, many people now have access to VR experiences. But we still don't know much about how VR affects people," said Fernanda Herrera, a graduate student in the Department of Communication and lead author of the study.
"This research is an important step in figuring out how much of an effect this technology can have on people's level of empathy in the long term," added Herrera, who also acknowledged that previous studies have never determined the long-term effects of VR on empathy beyond one week.
A previous VR study carried out by a team of researchers at the University of Barcelona found people who played Albert Einstein in a virtual reality game actually experienced a change in the way they think and choices they made – with some even reaching a higher IQ.
Like this story? Share it with a friend!
You can share this story on social media: