Ryanair release CCTV to expose 'fake photo' of crew sleeping on airport floor (VIDEO)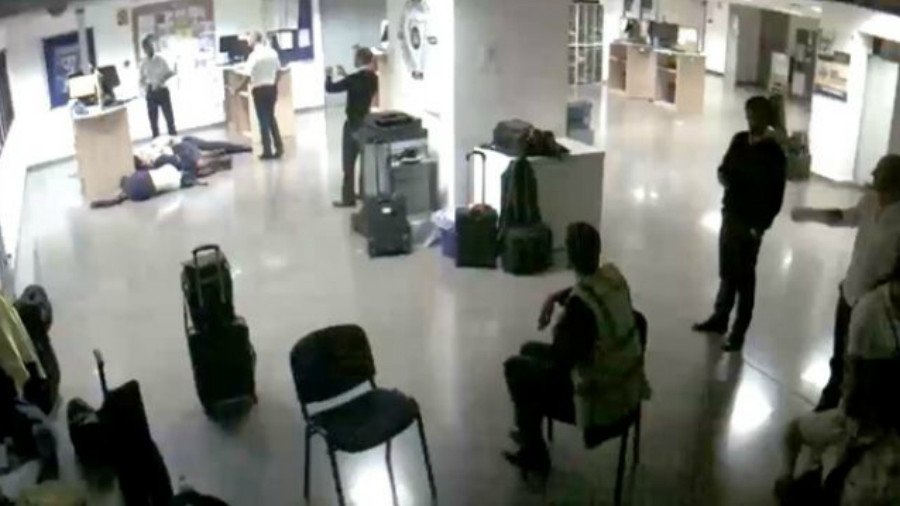 Irish low cost airline Ryanair has released CCTV footage from inside an airport staff room, with the company saying it exposes a "fake photo" of cabin crew sleeping on the floor.
Earlier this week Ryanair's chief operations officer Peter Bellew apologized after an image emerged of six crew members lying on the floor of Malaga airport. Bellew said the Portuguese crew were stranded after flights back to Porto were canceled and hotel accommodation in the area was "completely booked."
The picture stoked outrage online, with Jim Atkinson, a pilot now employed by an aviation company in Asia, asking why employees of a profitable airline were seen resting on the ground of an airport.
This is a Ryanair 737 crew based in Portugal, stranded in Malaga, Spain a couple of nights ago due to storms. They are sleeping on the floor of the Ryanair crew room. RYR is earning €1.25 billion this year but will not put stranded crews in a hotel for the night. @peterbellew ? pic.twitter.com/lILWZVqqGj

— Jim Atkinson (@Jimbaba) October 14, 2018
Ryanair's chief operations officer, Peter Bellew, who regularly responds to queries online, admitted the crew were stranded after storms on Saturday and apologized for the incident. He said the crew were eventually moved to an airport VIP lounge.
In the wake of the photo Ryanair issued a official statement to RT.com labelling the photo "completely staged." The airline has now taken the unusual step of posting CCTV of the moment the image was taken inside Malaga airport.
Speaking to RT.com directly after initial photo was taken, Atkinson, a former Ryanair pilot, described it as a "protest". "The photo was taken as a 'protest' photo, to depict what Ryanair expected the crew to do: rest there in that room for the night," he said.
Like this story? Share it with a friend!
You can share this story on social media: