6.4 quake, aftershocks strike off New Caledonia
Published time: 16 Oct, 2018 01:21
Edited time: 16 Oct, 2018 07:37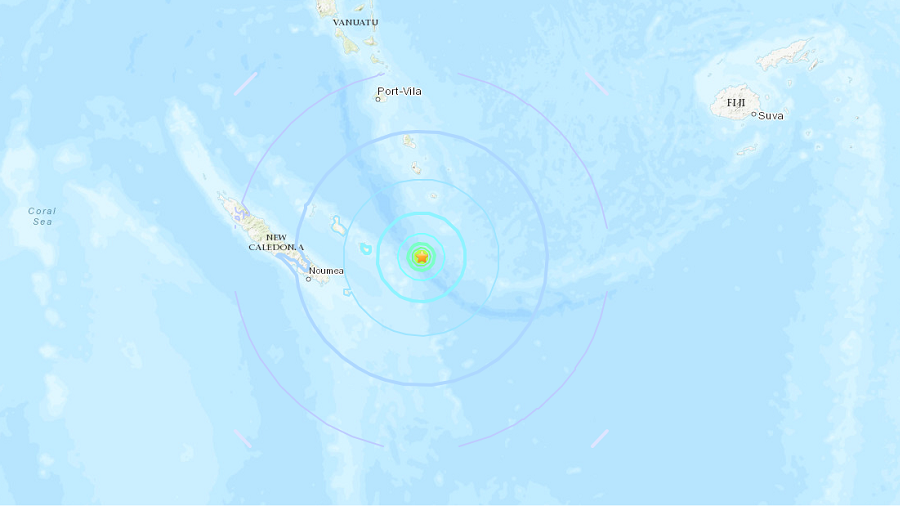 A powerful 6.4 earthquake, followed by a series of aftershocks, has struck off the coast of New Caledonia, a French territory made up of dozens of islands in the South Pacific, according to USGS.
The quake was registered at a depth of 10 km, some 162 km southeast if Tadine, about half an hour after a 6.3 earthquake struck the same region. No tsunami warning has been issued following the tremors in the Pacific.
So far, there have been no reports of damage or casualties from the two earthquakes that struck the immediate vicinity of the French territory on Tuesday at 11:28 am and 12:03 pm local time.
New Caledonia is part of the so-called Pacific Ring of Fire. The region covering some 40,000 km of the Pacific basin is considered to be one of the most intense seismic activity zones on the planet. A series of extremely strong earthquakes have hit the region in recent weeks, most notably the 7.4-magnitude earthquake and subsequent tsunami that struck Indonesia's Central Sulawesi province on September 28. That disaster has left over 2,000 people dead and over 10,000 people injured.
Think your friends would be interested? Share this story!