Musk v Snowden? NSA whistleblower throws shade at SpaceX founder's 'anime appropriation'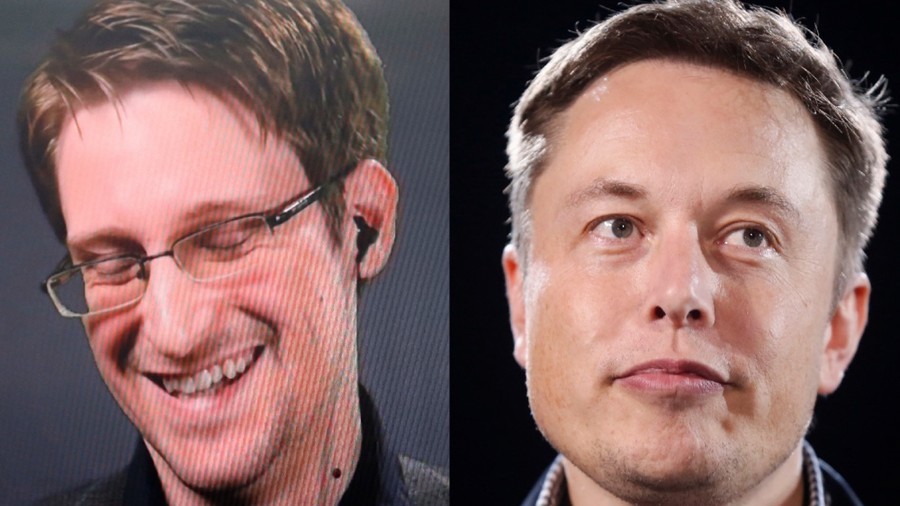 Edward Snowden has fired a bizarre, anime-themed Twitter diss at SpaceX founder Elon Musk, delighting social media users who are anticipating some kind of showdown.
It started when the NSA whistleblower shared a tweet, posted by Musk, which said "Love Your Name," referring to a popular anime movie.
"God it really just crept into the mainstream and now we're gonna have to deal with appropriation by the elite," Snowden wrote, in reference to Musk's revelation that he is a fan of Japanese animation.
READ MORE: Elon Musk likes anime and says it's time to build a giant robot
Snowden then posted another tweet claiming the previous tweet "was brought to you by a dare." Despite this, people were excited at the idea of a Snowden v Musk fight.
Snowden is a known anime fan and even worked for a Japanese anime company in Maryland in 2002, before he turned to computer programming and subcontracting for the NSA.
At the time of writing, Musk is yet to respond to Snowden's tweets.
Think your friends would be interested? Share this story!