Huge flames break out at plastic waste storage facility in Italy (VIDEO)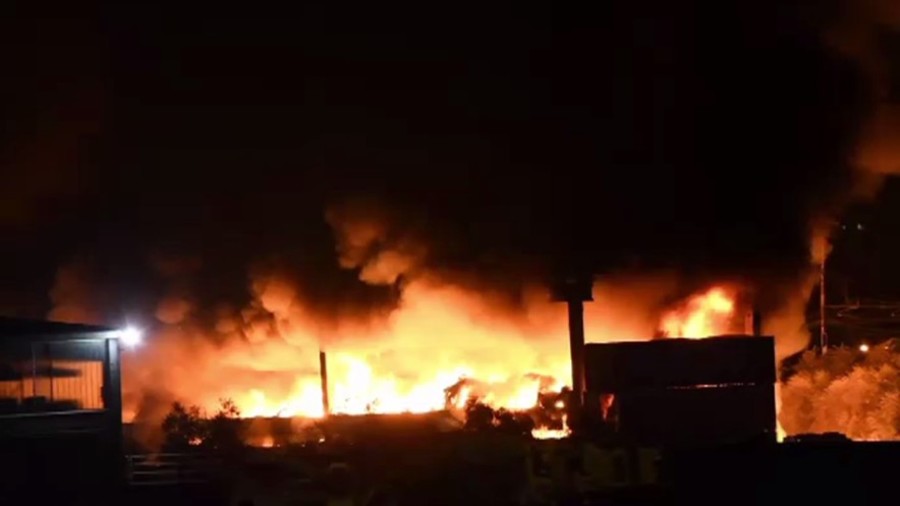 Flames and huge pillars of toxic smoke were seen overnight in Milan, where fire engulfed a site used for the storage of plastic waste. Authorities are concerned over the possible release of carcinogenic chemicals into the air.
Fire brigades had a busy night on Sunday dealing with a massive fire at a plastic waste storage site in Milan. Footage provided by Ruptly news agency shows the extent of the disaster, with vast plumes of toxic smoke pouring into the air. Local authorities have expressed concern that residential areas nearby could be affected by the possible release of carcinogenic chemicals.
Think your friends would be interested? Share this story!