McDonald's apologizes for denying fire crews drinks as they fought huge blaze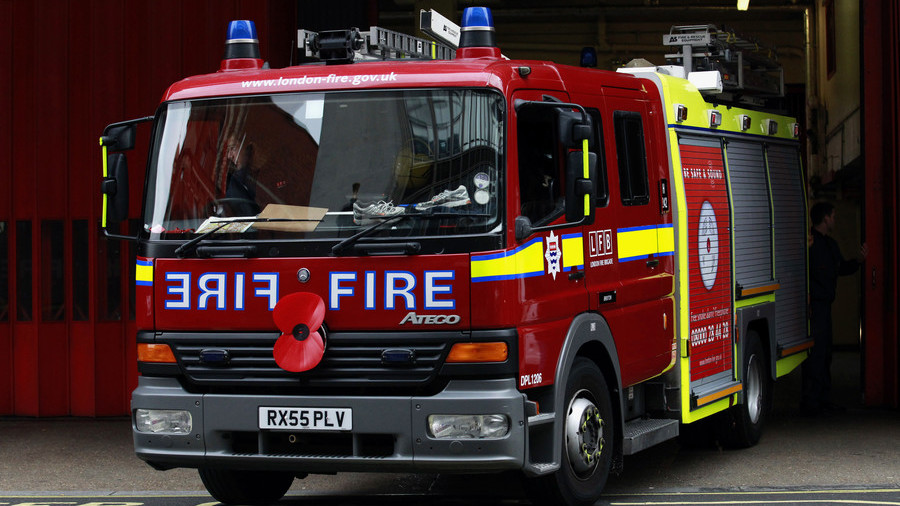 A UK McDonald's is being slammed for refusing to provide firefighters with refreshments as they fought a massive blaze nearby. Exhausted crews were turned away by staff, during the emergency callout, as they did not have cash.
Fire crews were called to the Clifton Moor retail park in York after a fire tore through a B&M outlet on Saturday at around 4.30 pm.
More than ten fire engines fought to save the store, with some crew members stopping by the McDonald's for a much-needed break. Without cash, fire crews asked if they could be provided their tea and coffee orders on the house, but staff refused.
A member of the public who overheard the discussion between crews and staff went home and returned with 16 cups to give to the emergency servicemen.
The fire was extinguished shortly after and no casualties were reported… but it was Twitter that was ablaze with fury after social media got wind of McDonald's turning away the emergency crews.
A spokesman for McDonald's told the Mirror Online that the restaurant chain values "the fantastic work of our emergency services and thanks the individuals that dedicate their lives to protecting our local community."
The spokesman then apologized to the firefighters "who bravely tackled last night's fire," adding that "they should have been provided with free refreshments on the night as a small recognition for their efforts."
"McDonald's will of course be happy to reimburse the member of public involved and we will be in touch directly with our local fire & rescue service," the spokesman added.
Think your friends would be interested? Share this story!