500 evacuated, 5 injured as high-speed train catches fire in Germany (VIDEO, PHOTOS)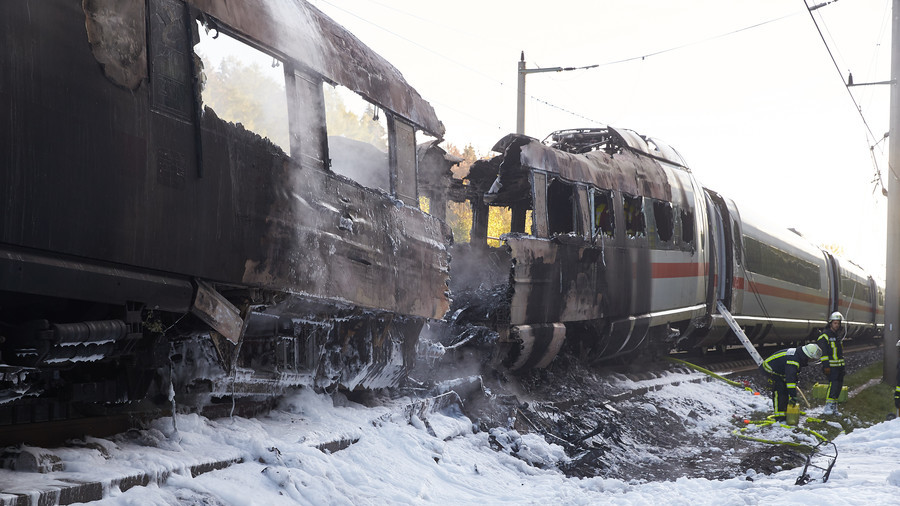 More than 500 commuters were forced to evacuate a train traveling from Cologne to Frankfurt after one of the cars suddenly caught fire.
The ICE 511 train was on its way to Munich at 6:35am local time when it caught fire between stations in Siegburg and Montabaur. A police officer was the first to notice the fire on board, and was reportedly instrumental in raising the alarm and evacuating its nearby occupants before someone was seriously injured.
Hundreds of passengers were evacuated from the train and driven by bus to a nearby community center. Five of those on board received minor injuries, according to Deutsche Bahn.
In alarming footage from the scene, plumes of heavy smoke can be seen billowing from the train car, which is completely ablaze.
The cause of the fire is still unclear, a spokesperson for the federal agency for railway accident investigation told Bild: "There is still no evidence that could have led to the fire. Our experts are currently at the scene of the accident to determine the cause."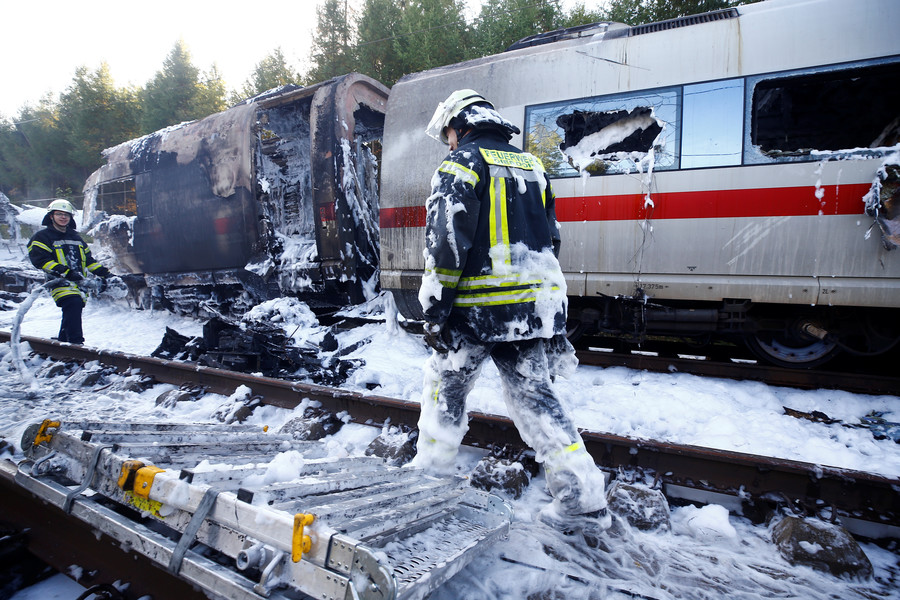 The route between Cologne and Frankfurt is one of the busiest commuter lines and heavy delays are expected for at least the rest of the day while the investigation is underway and the damage to the track is evaluated.
A section of motorway over the track was closed while firefighters attended the blaze, but has since reopened, according to local police. The affected part of the line is expected to be closed for two days. The alternative route for travelers will add about 80 minutes to their journey.