Live feed shows moment of dramatic booster failure before cutting off during Soyuz launch (VIDEO)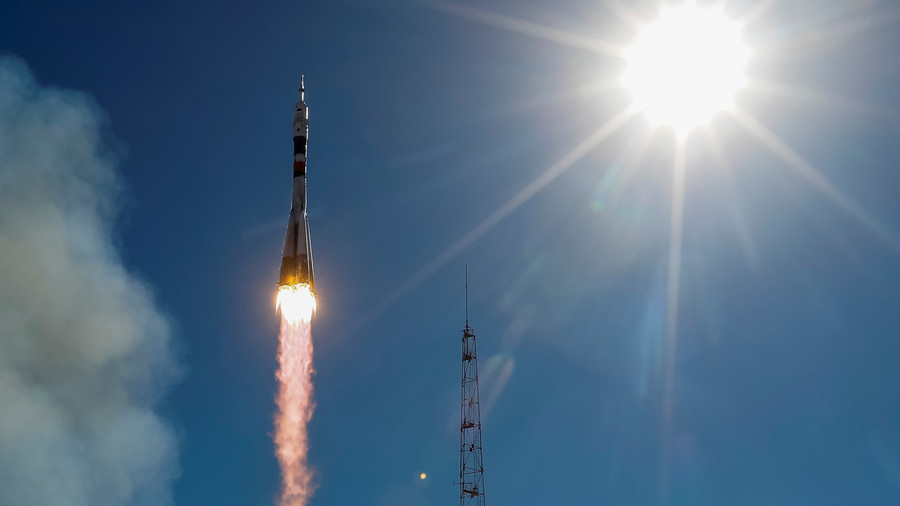 Breathtaking moments of the Soyuz dramatically aborting its mission were caught on a live feed of the event. The footage showed the ISS crew being severely shaken around as the booster failed mid-air before the feed cut out.
"Booster's failure," 47-year-old Aleksey Ovchinin is heard saying in the live stream of the liftoff. Ovchinin and his colleague, NASA's Nick Hague were supposed to dock at the orbiting outpost six hours after the launch. Yet Soyuz MS-10 had to abort the space mission after the booster's malfunction.
The men are seen being shaken around as severe g-forces pummel them. At one point the veteran cosmonaut is heard saying that both men are "experiencing weightlessness."
The live feed was closely monitored by scientists at Roscosmos and NASA, where people were seen glued to the screens, hoping for the best.
The feed cut off just before the second stage of the booster was due to separate.
The duo had to parachute to Earth in their capsule and made an emergency landing in Kazakhstan. Both are alive and unharmed.
Think your friends would be interested? Share this story!
You can share this story on social media: