'World's hottest grandma' is too naked for Instagram! Here is why (PHOTO)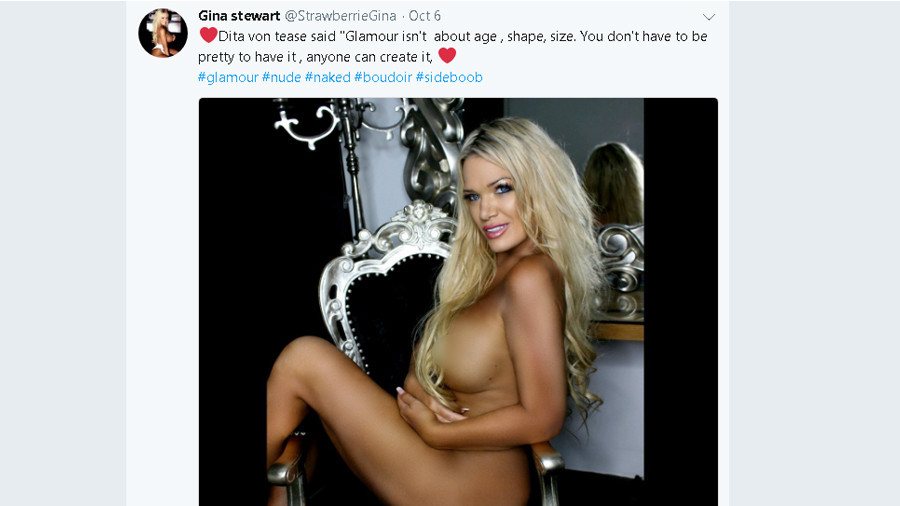 The 'world's hottest grandma' - famous for her seductive photos on social media - turned out to be too provocative for Instagram after she posted a picture showing her naked with only her blonde locks protecting her modesty.
Gina Stewart, who has a 1-year-old grandchild, rose to fame this year when she became a serious contender for Miss Maxim Australia. The stunning 48-year-old blonde, a single mother to four children, competed with teens and reached finals.
Now she has over 100,000 followers on Instagram and over 220 bombshell photos. The latest one, showing her completely naked and only covered by her long hair, didn't impress the Instagram administrators and the photo was taken down.
The gorgeous granny, who insists that her beauty is natural except for her breast implants, explained to Daily Mail Australia that her post was removed because Instagram said it didn't comply with their policies.
"But the guidelines say no nipple and nipples were not being shown in the picture, so I have asked Instagram to please re-post it. It's only a naked side shot and my hair is covering me," she said.
She claims that all her photos are "tasteful" and "only implied" nudity, while the photo-sharing platform is a place for "artistic self-expression and creativity." The risqué picture, however, is OK for another social media giant – Twitter.
Think your friends would be interested? Share this story!