'We plan not to kill Riku': Rare white tiger spared death after fatally mauling zookeeper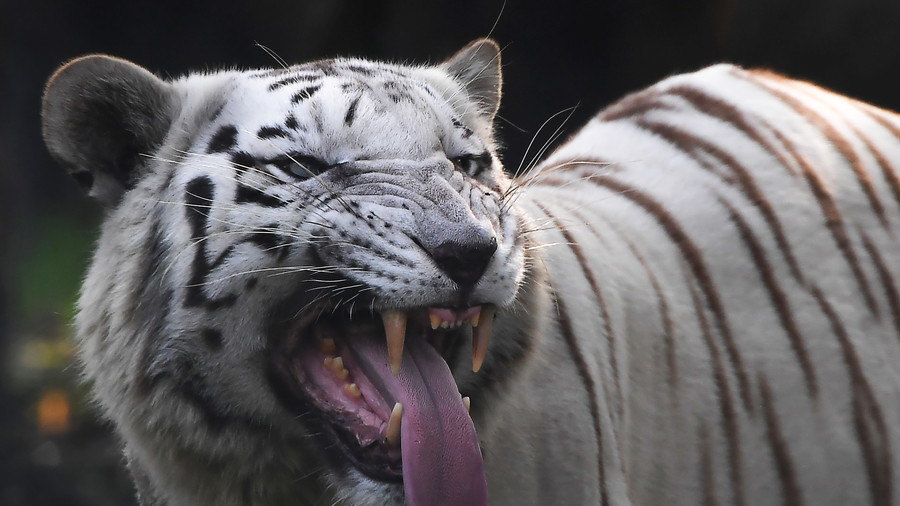 A zookeeper has been mauled to death by a rare white tiger in the southern Japanese city of Kagoshima. The man was found bleeding profusely from the neck in the zoo's tiger enclosure.
Akira Furusho, 40, was taken to a nearby hospital for emergency medical treatment but was later pronounced dead from his injuries. According to a preliminary investigation, he was attacked and killed by a five-year-old male tiger named Riku, who measures 1.8-meters (six-feet) long and weighs 170kg (375 pounds).
"We cannot imagine what happened," Akinori Ishido, the zoo's director, told reporters on Tuesday. "It's extremely regrettable to lose staff in this way."
Riku had to be tranquillized before first responders could tend to the injured zookeeper and police could cordon off the scene. Furusho's family have asked for clemency and that the tiger's life be spared.
"We plan not to kill Riku and continue to keep it because the bereaved family asked us to do so," Takuro Nagasako, an official at the zoo, said.
The Hirakawa Zoological Park in Kagoshima keeps four white tigers in total. White tigers are Bengal tigers, not albinos or a separate subspecies, just the product of recessive genes.
Riku was due to be moved to his sleeping quarters shortly after 5pm, when the zoo had already closed for the day but there was apparently a breakdown in communication which is when the tragic attack took place. The zoo remained open on Tuesday though the tiger sanctuary was closed off.
Like this story? Share it with a friend!