'This is murder': French islanders want Paris to own up to poisoning their land with pesticide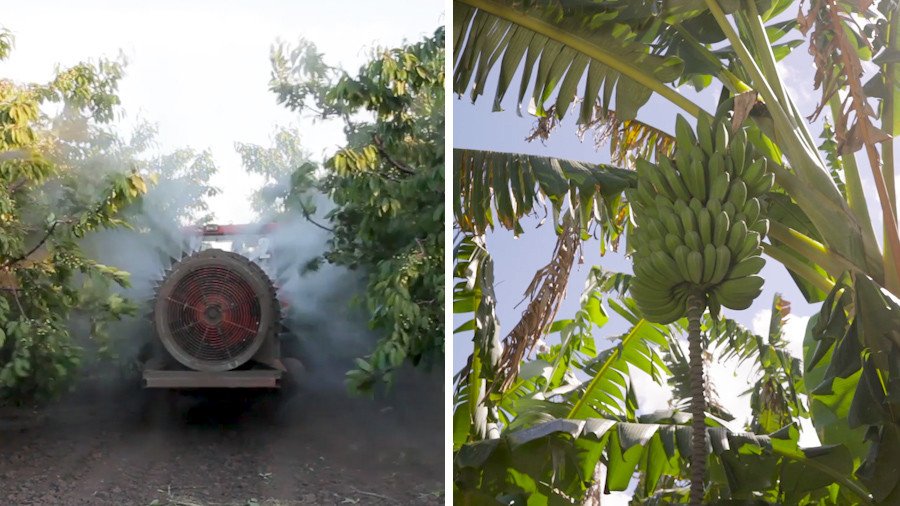 French islands of Martinique and Guadeloupe want Paris to take responsibility for harming their land with a toxic pesticide. Ruptly crew went to see its effects on the people, who suffer skyrocketing cancer and fertility problems.
Kepone, also called chlordecone, is a chemical, which was used in the past to kill insects. Just like closely related compounds DDT and Mirex, it proved to be a bad choice, since it doesn't degrade well in the environment, tends to accumulate in animals and causes various health problems. The chemical caused a health scare in the mid-1970s in the US and was promptly banned. The World Health Organization listed it as a possible carcinogen in 1979.
In Martinique and Guadeloupe chlordecone was used in the banana industry between 1972 and 1993, when it was finally banned by the local government. The contamination continued for three years after the chemical was banned on mainland France because plantation owners lobbied for an exception falsely claiming that there was no alternative. Chlordecone's toxic effects are likely to continue for generations to come, since an estimated 700 years are necessary for it to get cleaned from the soil.
RT's video agency, Ruptly, spoke to Martinique resident Anicia Berton, a breast cancer survivor who also lost her plantation-working grandmother to cancer.
When one is aware that a product is toxic and still uses it, this is an assassination, this is murder. The French state is complicit in this assassination because they authorized the use of toxic products.
Later this month the French national public health agency Sante Publique France is expected to release a new report about the health damage caused by chlordecone. In March 2019, the National Institute of Health and Medical Research (INSERM) and the National Agency for Food Safety, Environment and Labor (ANSES) are to publish their reports on the issue. Berton hopes Paris goes further than allocating money to studies and aid schemes to islanders.
"I expect the state to take responsibility, I expect the state to condemn the culprits, I expect the culprits to take responsibility and face the consequences. I expect the French state, which is also complicit, to take responsibility," she told Ruptly.
Research has produced plenty of evidence of how the chemical ravages the islands. It was found in 92 percent of Martinicans and 95 percent of Guadeloupeans and has established links to premature births and neural development problems in infants. Local doctors believe fertility problems of the islanders are likely caused by chlordecone. The same is true for prostate cancer, of which Guadeloupe and Martinique have the world's highest rates.
"Small doses are very harmful because they have an effect on our DNA, in an epigenetic way. And this is transmitted to our children. This propensity to being affected by cancer, obesity and fertility problems spreads over three, four generations, leading to a possible extinction of Martinicans," said Dr. Christiane Jos-Pelage, a pediatrician on Martinique.
The chemical's spread is hardly surprising. It made its way into water supply, aquatic animals and up the food chains. In addition to health effects, it harms the islands' agriculture, since products containing chlordecone cannot be exported to mainland France.
"People started to wonder because some food is good enough for Martinicans but not for people from mainland France," said David Desnel, a spokesperson for the Federation of Fishery and Waters Association of Martinique.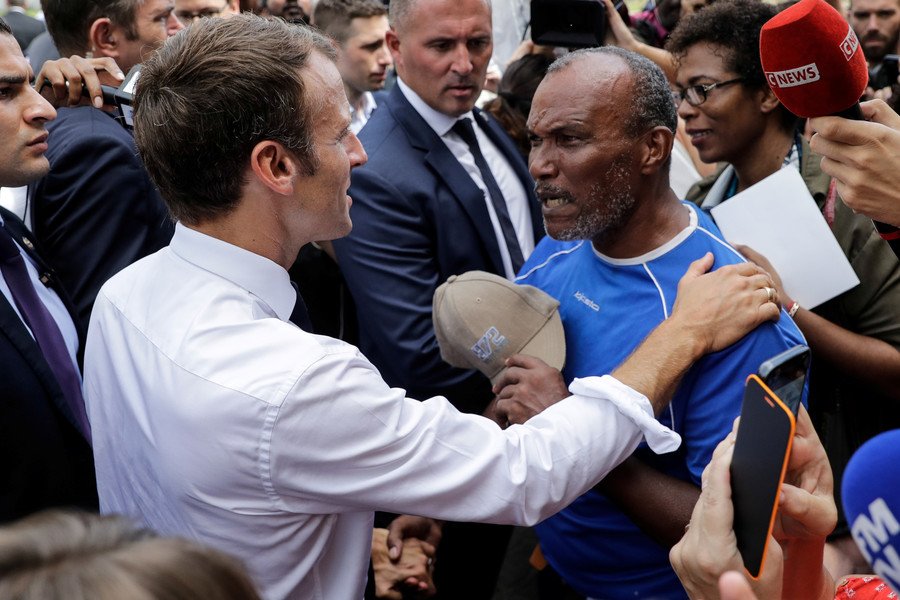 President Emmanuel Macron visited Martinique in late September and pledged that the French government would take responsibility for failing to ban chlordecone in French West Indies. He also pledged to increase the budget for food controls of contaminated lands, but stressed that the 800,000 inhabitants of the two islands should not expect a blanket compensation plan. Neither did he acknowledge a causal link between chlordecone and the explosive rise in prostate cancer on the islands.
Think your friends would be interested? Share this story!
You can share this story on social media: