France admits enabling death by torture during Algerian War of Independence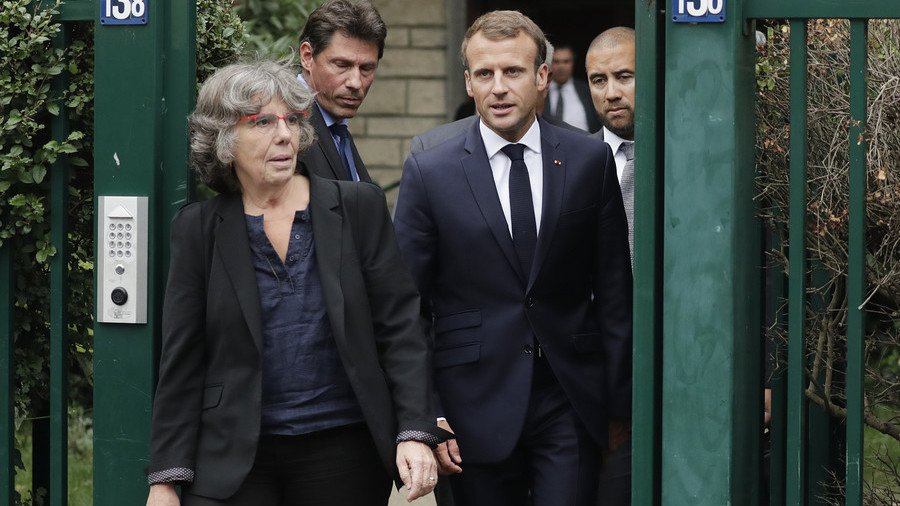 In a watershed decision, the French government has acknowledged it enabled a system which resulted in the torture of people during the war of independence in its former colony of Algeria six decades ago.
The war of 1954-62 claimed some 1.5 million Algerian lives as French troops cracked down on the uprising as the colony sought independence after 130 years under foreign rule. It also left a mark on the French, as the war effort required a massive conscription surge, with hundreds of thousands young French men drafted and sent to fight in Africa.
On Thursday, French President Emmanuel Macron acknowledged that during the war Paris created a system that led to the abduction and death under torture of Maurice Audin, a pro-independence communist activist and mathematician.
Landmark moment in France today. Six decades on, the state admits it instigated a 'system' that led to torture and disappearances during Algeria's independence war. Macron stops far short of an apology for atrocities but goes further than any president to admit scale of abuses.

— Katy Lee (@kjalee) September 13, 2018
Macron also met Audin's widow Josette, who is now 87, in her home just outside Paris, where he asked for forgiveness for what happened to her husband. He pledged to open archives to researchers studying this dark chapter of French history, so that the truth about other victims could be uncovered. Several thousand people from both sides of the conflict, including 500 French soldiers, disappeared during the war, according to estimates.
Audin, a 25-year-old assistant professor at the University of Algiers, was arrested at his home by French paratroopers for allegedly harboring Algerian freedom fighters. Josette was later told that her husband escaped while being transferred between jails. Only in 2014, Macron's predecessor Francois Hollande admitted that he actually died while in custody.
Macron went further than any previous French leader in taking responsibility for the atrocities committed in Algeria. The issue remains a painful subject in French society. The incumbent president sparked controversy during his campaign when he called the colonization of Algeria a "crime against humanity."
If you like this story, share it with a friend!
You can share this story on social media: