Fresh footage of S-300 system unloading in Syria released by Russian MoD (VIDEO)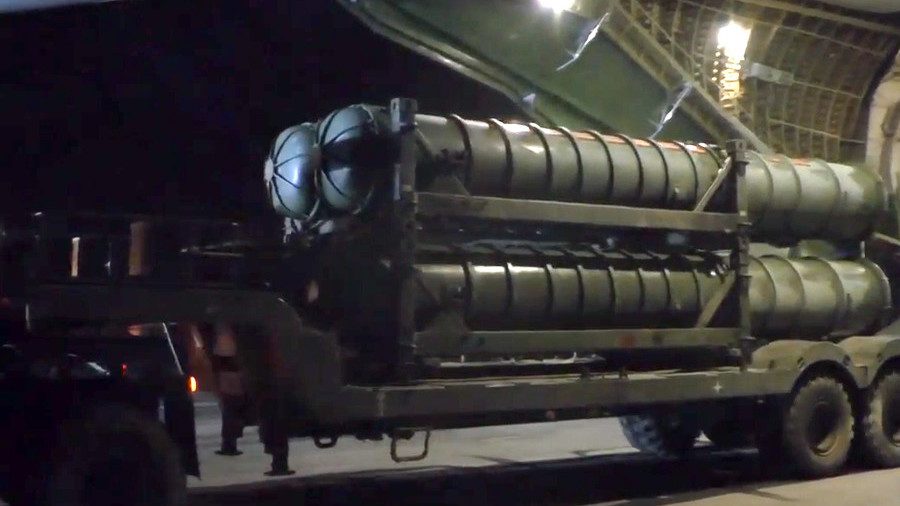 New footage of the delivery of the Russian S-300 air defense system to the Syrian military has been published by the Russian Defense Ministry's television channel.
The video from Zvezda TV shows the arrival of the Russian An-124 Ruslan transport plane to an airfield in Syria and the unloading of the system's components by Russian troops.
Last week, Moscow supplied Damascus with an S-300 in response to the downing of the Russian Il-20 reconnaissance plane in Syria on September 17. The aircraft, with 15 servicemen on board, was mistakenly shot down by Syrian air defense units. Moscow said the Israeli F-16 jet used it as cover during a raid on Syrian targets.
The move will likely "cool some hotheads down and avert them from ill-judged acts that endanger our troops," Russian Defense Minister Sergey Shoigu said earlier.
READ MORE: US to send Israel more F-35s after Moscow supplies S-300s to Syria – reports
Russia said that Israel was solely responsible for the tragedy, and provided radar data to back the accusations. Tel Aviv, however, denies any wrongdoing, attempting to shift the blame to Syria and its ally, Iran.
Think your friends would be interested? Share this story!