Gunned down man found tied to a bed on Saudi Arabia road (VIDEO)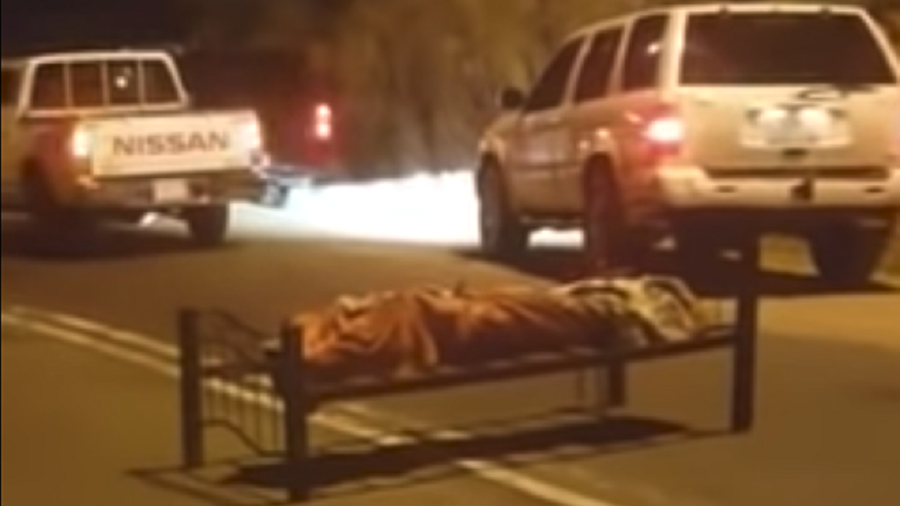 A bizarre incident has occurred in Saudi Arabia, in which a dead body tied to a bed was discovered in the middle of a road. The victim, who turned out to be an illegal migrant, had been gunned down, according to local police.
Motorists made the chilling discovery 11 km away from the southern Saudi city of Abha late on Thursday. The dead body, wrapped in a blanket, was lying on a cast iron bed without mattress right in the middle of the road, footage from the scene shows.
The dead man was reportedly tied to the bed with a rope.
On Friday, the police said that the deceased man was identified as an illegal migrant in his 20s. The man had died from a rifle-caliber gunshot wound, forensic examination has shown.
READ MORE: Who would think she'd kill & eat a person? 12yo cannibal was 'a regular kid who liked anime'
It remained unclear, however, whether the man was shot dead on the bed or if he was tied to it post-mortem. Law enforcement has launched a criminal investigation into the bizarre death.
Like this story? Share it with a friend!
You can share this story on social media: