Digital strip search: NZ travellers to be fined if they refuse to hand over passwords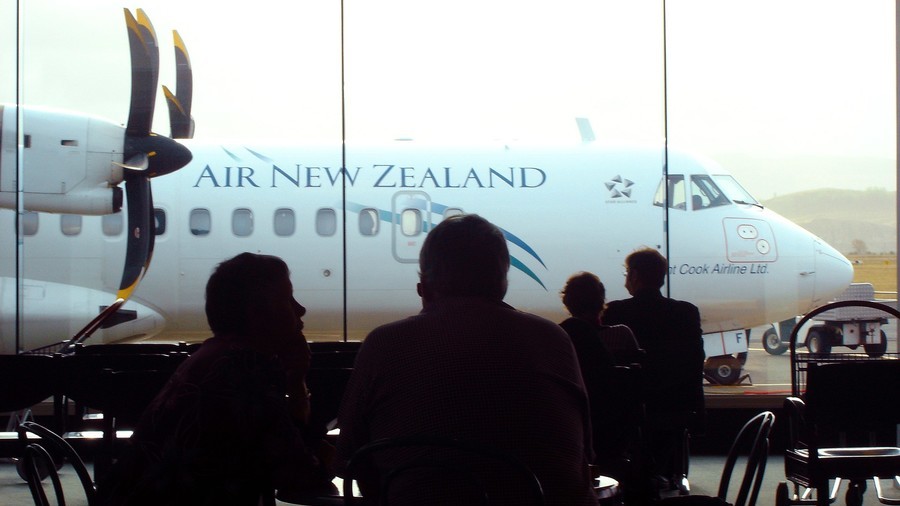 In what has been described as a "grave invasion of personal privacy," New Zealand Customs have introduced a new rule that could force tourists and citizens to hand over their device passwords or face a $NZ5000 ($3220) fine.
The Customs and Excise Act 2018, which came into effect on Monday, gives officials authority to access codes, passwords, encryption keys and even fingerprints or any related information that enables access to an electronic device. The rule applies to foreign visitors and New Zealand citizens alike, when the customs officials have "reasonable cause to suspect" a person or their device warrants a digital search.
Authorities are allowed to copy, review and evaluate data from devices and can also remove or hold them for a time "reasonably" necessary to conduct the search. If people refuse a request, they face a fine of $5000 or having their device confiscated so officials can attempt to access it by other means.
Before the rule came into effect, customs officials could demand to see people's devices, but could not compel them to hand over passwords. The rule doesn't extend to allowing customs agents to delve into people's cloud storage, it only applies to what is already on their devices.
New Zealand Customs say the rule is necessary because people carry so much information on their devices, including the "majority of prohibited material and documents."
It also said that in 2017, border officials examined 537 devices of the 14 million travelers who were searched and they don't expect an increase as a result of the rule's implementation.
New Zealand Council for Civil Liberties (CCL) slammed the rule and in a statement highlighted how a serious criminal could "easily store the data on the internet, travel with a wiped phone, and restore it once they enter the country." It said the rule would mostly affect innocent travellers who will be compelled to hand over access to their personal devices.
"Nowadays we've got everything on our phones; we've got all our personal life, all our doctors' records, our emails, absolutely everything on it, and customs can take that and keep it," spokesperson Thomas Beagle told TVNZ. "They don't have to tell you what the cause of that suspicion is, there's no way to challenge it."
Like this story? Share it with a friend!