'It's abuse': Sweden Democrats Party makes move to ban baby circumcision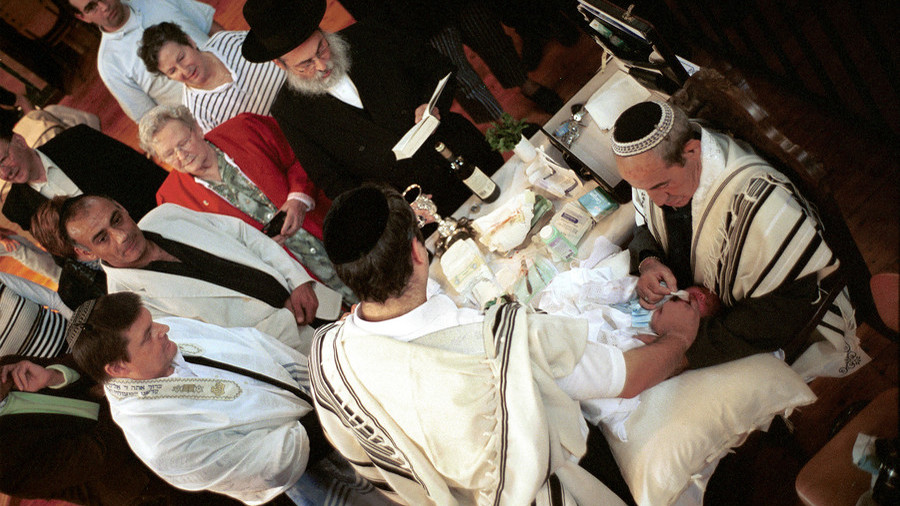 One of the leaders of right-wing Sweden Democrats Party (SDP) has called for a ban on non-medical male circumcision, dubbing the practice "backward" child abuse in a draft motion put to Swedish parliament.
Sweden Democrats Secretary Richard Jomshof put forward the non-binding motion, entitled "Prohibition of non-medical circumcision," calling for parliament to act on a procedure that the SDP considers "regular abuse of the individual child as well as an infringement of the child's integrity and self-determination." A vote on the circumcision motion has not yet been scheduled.
If the motion is approved, the ban would mean that circumcisions could no longer be carried out for religious reasons. Jews perform the procedure on 8-day-old babies, while those of the Muslim faith perform the cut later in childhood.
Social Democrat Prime Minister Stefan Lofven previously stated that the SDP is "rooted in racism and Nazism," and voting for them is "dangerous" for the nation, adding that a vote for the anti-immigration party was "like trying to quench fire with alcohol." The Sweden Democrats hold 18 percent of the seats in parliament.
The SDP is no stranger to accusations of anti-Semitism. Its regional politicians have previously been caught making anti-Semitic statements online, using a picture of Anne Frank to mock Holocaust victims and calling her the "coolest Jew in the shower room."
Martin Sihlén, who was representing the SDP in southern Sweden's south, was also discovered writing on social media that "Hitler wasn't so bad." SDP MP Bjorn Soder also came under fire earlier in the year after a social media post, claiming that Jews and members of the Sami minority are not true Swedes.
READ MORE: Will Sweden Democrats demolish Europe's model 'humanitarian superpower' tonight?
In Scandinavia, circumcision is a hot topic of debate on religious and children's rights. In 2013, the Nordic Ombudsmen for Children - from Finland, Iceland, Denmark, Sweden and Norway - took steps to halt non-medical circumcisions.
The group released a joint declaration proposing a ban on the practice, although no Nordic country has enacted one yet.
Like this story? Share it with a friend!
You can share this story on social media: