US charges 7 Russian intelligence officers with hacking OPCW and World Anti-Doping Agency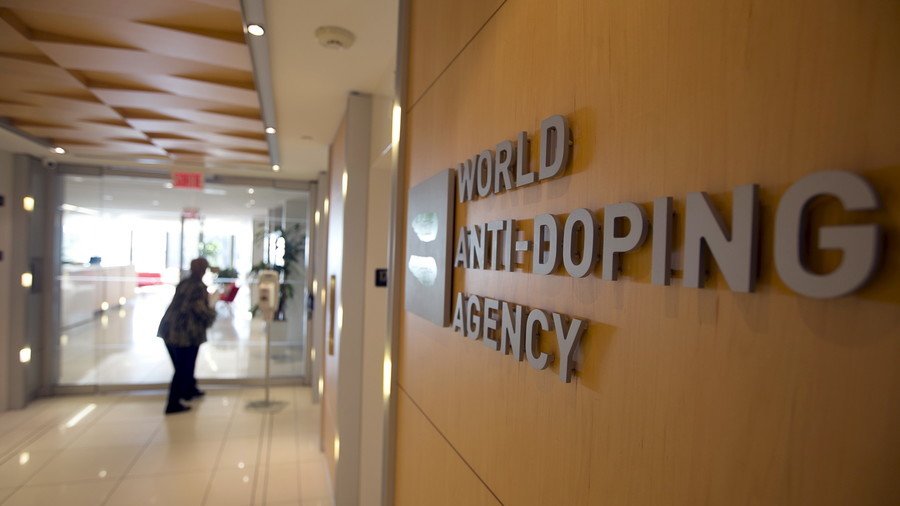 The Justice Department has indicted seven Russian military intelligence figures for their alleged role in leaking Olympic athletes' drug-test data, and targeting organizations probing the poisoning of the Skripals in the UK.
The hackers' efforts have been labeled as part of an ongoing Kremlin conspiracy to "undermine and interfere" with Western democracy.
Prosecutors say that the intelligence officials, who apparently worked for Russia's GRU military intelligence agency, targeted officials who had supported a ban on Russian athletes in international sports events. They also allegedly targeted a Pennsylvania nuclear energy company, and the Organization for the Prevention of Chemical Weapons, a watchdog group that had been investigating a series of poisonings in the UK, which the British government has blamed on Russia.
The suspects have been named as Dmitry Badin, Artem Malyshev, Aleksey Minin, Aleksey Morenets, Evgeny Serebryakov, Oleg Sotnikov, and Ivan Ermakov. The men are currently believed to be in Russia and therefore unable to answer to the charges. Still, DoJ assistant Attorney General John Demers told reporters that "if we could get our hands on these folks one day, we would have no problem bringing them to justice."
Prosecutors claim that the 'attacks' often took place remotely, from Russia. Some attacks allegedly were conducted 'on-site', with the hackers stealing private data through WiFi connections.
In the case of the World Anti-Doping Agency (WADA) hack, the suspects reportedly registered fictitious domain names associated with the agency, and sent out 'phishing' emails to officials, requesting their usernames and passwords. Meanwhile, a team was dispatched to Rio de Janeiro, where they holed up in a hotel alongside WADA officials and gained access to the hotel's WiFi routers. After extracting dope-test data, the suspects released this information publicly, in an effort to show Western athletes were doping too.
In an indictment that reads like a spy thriller, it is alleged that the hackers traveled under diplomatic passports, and used fictitious names and online personas to evade US law enforcement. They "developed and utilized malware and hacking tools," and bought computer equipment with cryptocurrency to cover their tracks.
Three of the indicted 'hackers' were also charged by White House Special Counsel Robert Mueller in July, in relation to the 2016 leak of Democratic Party emails. As the men are unlikely to face extradition to the US for these charges, Mueller's indictment is largely symbolic. In issuing Thursday's indictment however, prosecutors say their goal is to bring the accused "to Pittsburgh and put them in jail."
Thursday's US indictment comes on the same day that British and Dutch officials accused the GRU of "brazen" cybercrimes, including an attempt to hack the OPCW's headquarters in the Hague in April, and another foiled attempt to hack the MH17 crash investigation.
"This attempt, to access the secure systems of an international organization working to rid the world of chemical weapons, demonstrates again the GRU's disregard for the global values and rules that keep us all safe," British Prime Minister Theresa May and her Dutch counterpart Mark Rutte said in a joint statement.
Speaking at a meeting of NATO defense ministers in Brussels, Belgium, US Defense Secretary James Mattis said that the US is "ready today to provide cyber-support to our allies," and added: "I've seen enough of the evidence to say the Dutch and the British are 100 percent accurate in who they've attributed this to."
Russia has repeatedly and emphatically denied any involvement with the poisoning of double agent Sergei Skripal and his daughter Yulia, and has called the allegations "spy mania."
Russian Foreign Ministry spokeswoman Maria Zakharova dubbed the latest British allegations the product of someone with a "rich imagination."
"It's some kind of a diabolical perfume cocktail [of allegations]," Zakharova told reporters.
Think your friends would be interested? Share this story!
You can share this story on social media: