Skripal is a 'traitor & scum,' not some rights activist – Putin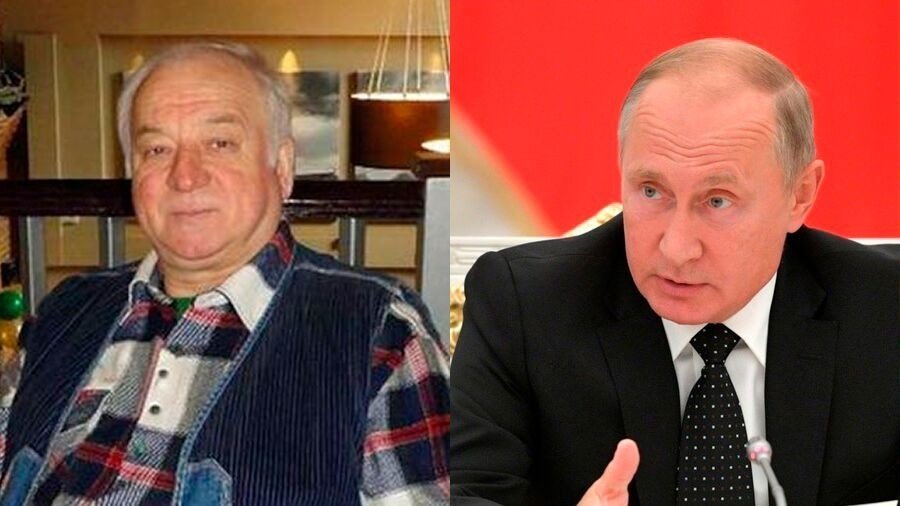 In a rare personal comment on the Sergei Skripal scandal, Russian President Vladimir Putin lambasted the former double agent as a "traitor" and "scum." The sooner the media noise around Skripal ends, the better, Putin said.
Some media outlets are "pushing through a theory that Mr Skripal is some sort of a rights activist. He's plainly a spy. A traitor to his homeland. There's such a thing – being a traitor to the homeland. He is one," Putin said on Wednesday, speaking at the Russian Energy Week International Forum in Moscow.
"Imagine, if there's a person in your country who betrayed it. How would you treat him?" Putin added. "He's plainly scum."
Putin also said the whole Skripal affair had been blown out of proportion, adding that "the faster [the media campaign] ends, the better."
Putin said that Russia has repeatedly urged the UK to provide Moscow with materials on the Skripal case, yet the requests have been squarely ignored. The Kremlin has said that the former double agent, poisoned in Salisbury with his daughter Yulia in March - after already serving a jail sentence in Russia, was of no real interest for Russia.
"This Skripal, as I've already said, is a traitor, who was caught, punished and who spent five years behind bars. That's it. He went abroad and continued to cooperate, consulting some intelligence services there," Putin added.
While London keeps blaming Russia for the Skripal incident, it is yet to provide any solid evidence to back up the claims. The Russian Foreign Ministry has sent some 60 notes to London since March, urging the UK authorities to conduct a joint investigation and provide consular access to the Skripal family, but the UK has not replied to any of the requests.
Like this story? Share it with a friend!
You can share this story on social media: