7 years after US got its way in South Sudan & death toll approaches 400,000, study shows (VIDEO)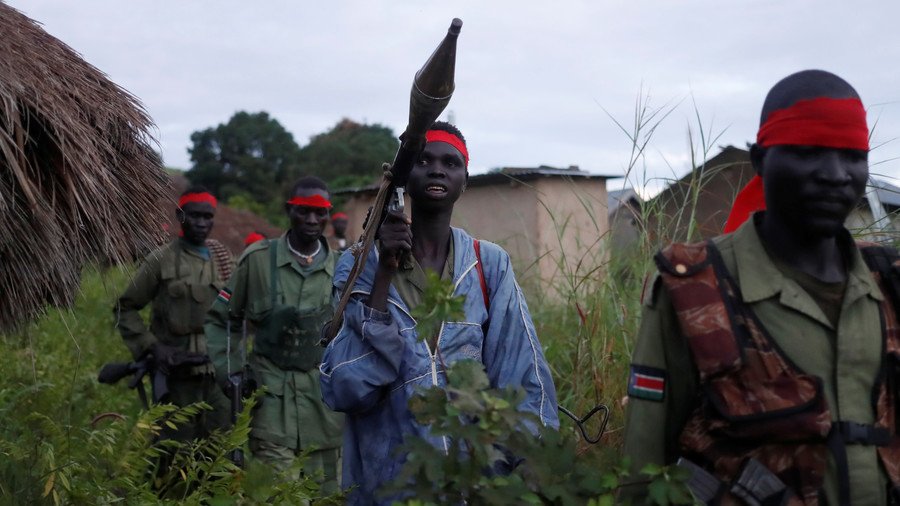 The US pushed hard to split South Sudan from its northern neighbor. But instead of ending violence, the move led to a civil war, which caused nearly 400,000 deaths, according to a new study.
South Sudan is the world's youngest internationally recognized nation, which got its independence from Sudan in 2011 after decades of bloodshed and two major civil wars. The bid for independence was pushed hard by the US under several administrations. But the euphoria from the birth of a new nation didn't last long.
In late 2013, President Salva Kiir Mayardit – best known in the US for receiving a Stetson hat as gift from George W Bush and making it a permanent part of his image – accused his former deputy Riek Machar and other opponents of attempting a coup. Violence broke out in the capital and spread all over the country. After four years and several failed attempts to at a peace deal, South Sudan remains just as divided as the unified Sudan was before 2011.
The death toll from the civil war is hard to count. The UN tally in 2016 stated it at about 50,000. A new study by the London School of Hygiene & Tropical Medicine, which was partially funded by the US State Department, estimated that the conflict resulted in 382,000 deaths, roughly half directly from violence and the rest from causes like malnutrition and diseases, which were exacerbated by the ongoing conflict. Some 2 million were displaced while about 2.5 million fled to neighboring nations, the study said.
RT's Caleb Maupin reports how the US-backed nation-building project in South Sudan turned out to be yet another failure.
Like this story? Share it with a friend!
You can share this story on social media: