Riot police clash with pro-independence protesters in Barcelona (PHOTO, VIDEO)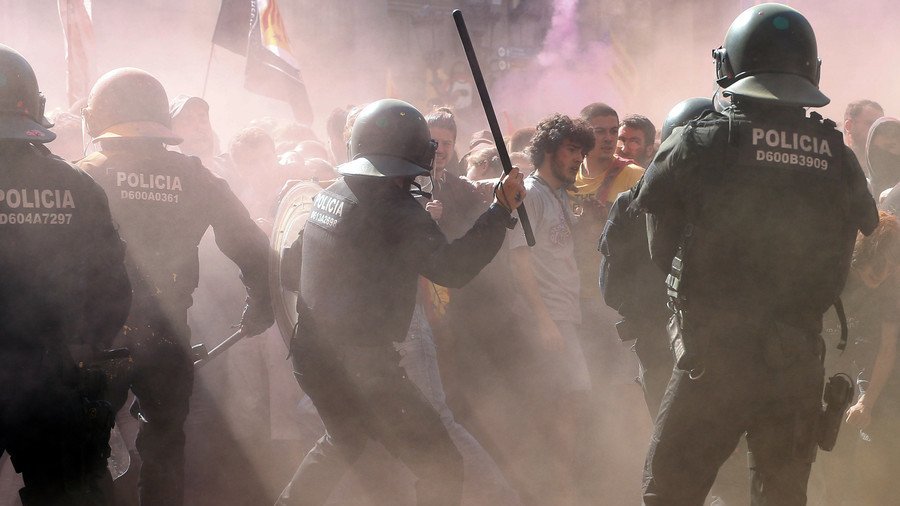 Security forces have clashed with pro-independence demonstrators in one of the main squares of Barcelona, Sant Jaume. The officers were seen beating the protesters with batons.
Crowds took to the streets on Saturday to stage a counter-protest against a demonstration in support of the Spanish national police (Policia Nacional) and Civil Guard (Guardia Civil) in Barcelona. The latter two were involved in a violent crackdown during last year's independence referendum in Catalonia.
Dramatic pictures from Saturday's rally show officers in riot gear facing off with pro-independence protesters before unleashing batons on them.
A video circulating on social media shows law enforcement forcefully pushing the crowd back. An officer is also seen hitting someone with his baton. Notably, the police units deployed during the Thursday protest included both, the regional Catalan police (Mossos) as well the national police.
The clashes apparently started as someone in the crowd threw bags filled with paint at the cordon. The bags were brought to the site for Hindu Holi festival organized by Arran, the youth branch of the pro-Catalan independence Popular Unity Candidacy (CUP) party. The group earlier called on supporters to "drown" police in paint and decry the "violence" that took place during the independence vote last year.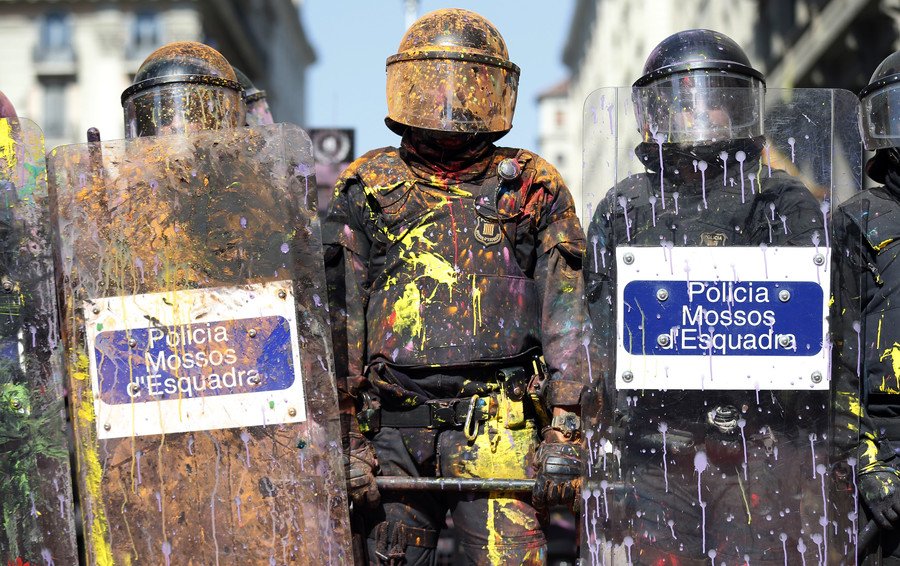 The unrest comes just ahead of the anniversary of the Catalan independence referendum, which took place on October 1, 2017. The vote was marred by multiple scenes of police violence against voters, leaving nearly 900 people injured. The police brutality was condemned by multiple officials and rights organizations, including Human Rights Watch.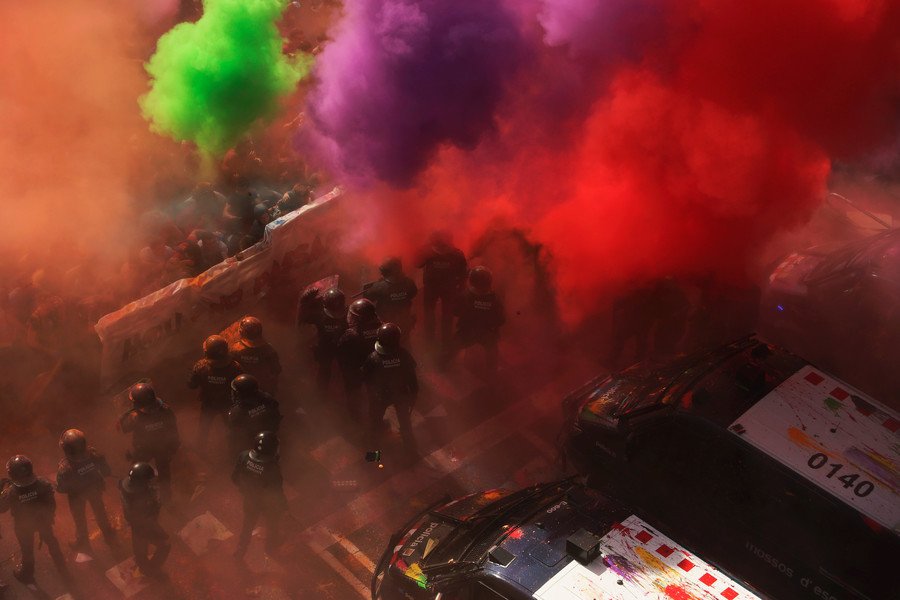 Think your friends would be interested? Share this story!
You can share this story on social media: