3 people seriously injured after being stabbed in Ravensburg, Germany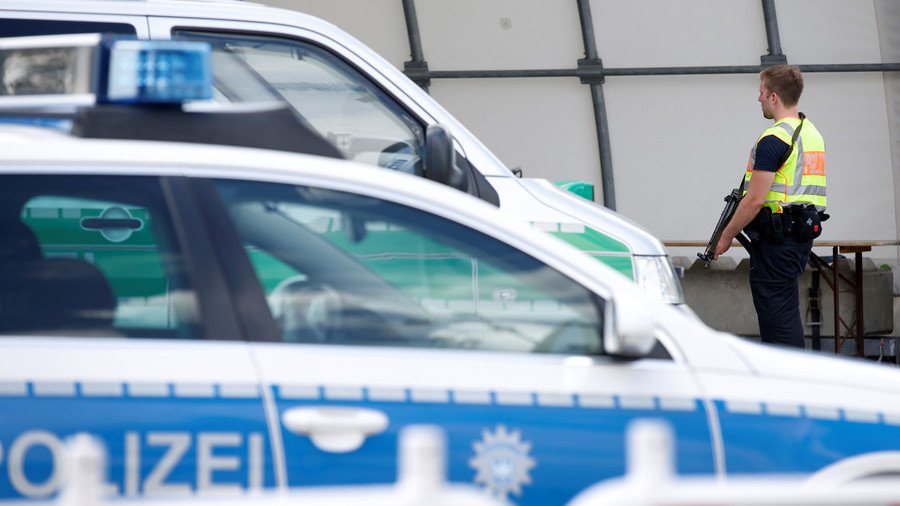 Several people have been injured in a stabbing attack in the city of Ravensburg in southwestern Germany. Local police say the suspect has been arrested.
All three victims of the stabbing sustained serious injuries, with one in critical condition, local news site Schwaebische Zeitung said. The attack appears to have been a stabbing spree, with the victims attacked in three separate locations in the old part of the town. The news agency DPA said the victims were found in locations 50 meters apart.
The police apprehended the suspect and cordoned off the area, where the incident took place and are questioning witnesses.
The identity of the attacker was not immediately reported. The police said they would not be available for comments about what happened until they collect the information themselves.
Schwaebische Zeitung reported that one of those injured was a man who was dining in a local cafe with his family when he saw a man, brandishing a knife, run towards them. The man then tried to fight the attacker off with a chair and was injured in the hands and back.
Twitter account @DerSteiger published footage allegedly showing the aftermath of the stabbing attack. (Warning, graphic content).
Located in the state of Baden-Württemberg, Ravensburg is a small town of about 50,000 residents which traces its history back to the 11th century. It's a popular destination for tourists wishing to see the preserved medieval buildings in its historic center.
Think your friends would be interested? Share this story!
You can share this story on social media: