Thor's beard, a soldier with facial hair? Where you can grow a face-garden in the military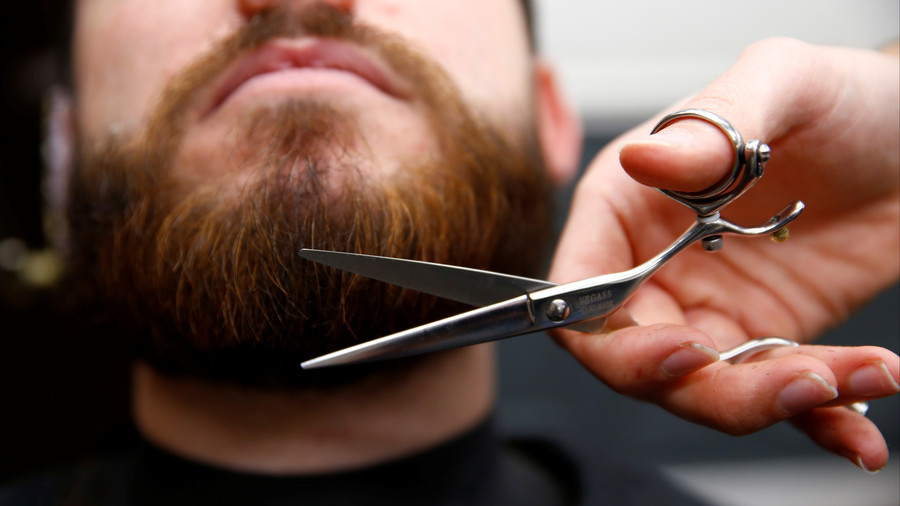 Facial hair – whether for style or religion, it can divide in both the modern military and government positions. Some allow it, others ban it – so what is it about the humble jaw-hedge that has everyone in a tizzy?
Beards, moustaches, long hair, and other non-traditional styles have previously been commonplace within the armed forces throughout Europe and the globe, but that changed in many places around World War I, thanks to the advent of chemical warfare. Beards could prove tricky with a gas-mask, and a clean-shaven face was the only way for decades after.
READ MORE: Prankster lures men to New York square to compete in 'real life' Tinder
Now, we're seeing a resurgence of the beard. In recent years, hipsters and their barbers have made them chic again and a grizzly beard is no longer the symbol of a criminal biker gang member or a lumberjack. These days, beard-kits fly off the shelves, allowing even the simplest of gent to manscape his beard to oiled, pristine perfection. As taboos die off, the military and government roles are also starting to relax – take the Norse-god worshiping US soldier for example.
US soldier who worships Norse thunder god Thor gets OK to keep beard
In 2017, the US Army decided to allow soldiers to wear a turban, beard or hijab for religious reasons. At first, the new rules appeared to be for the Sikh service members who had been pushing ardently for their facial hair… until a Norse Pagan worshipper decided to step into the mix.
The US soldier who worships Thor, the Norse god of thunder, applied for and was permitted to keep his beard as part of the military's effort to be more religiously accommodating, so long as the beard keeps within the rules of being no longer than two inches.
No hipsters allowed: Canadian Army changes rules to allow… some beards
As of September 26, members of the Canadian military will be allowed to sport beards. A win for the hairy folk – but bad news for anyone wanting to descend into full hipsterdom, with the National Defence announcing very specific beard rules. Facial hair must be kept neatly trimmed and "shall not exceed two centimetres in bulk." Both the neck and cheekbones must also remain shaved.
The new policy eases restrictions that have been in place for years. Previously, a face mane was only allowed at the discretion of the chief of the defense staff for limited periods.
In the British Army, there can only be one
The Brits: stoic, tea-drinking, endlessly polite, and stuck in their ways. This beard rule isn't a new development, but rather a kooky classic one. Meet the Pioneer Sergeant, the only position in the British Army that is traditionally allowed to have a beard when on parade. They've been around since the 1700s and were usually the biggest, burliest man in the company.
There are exceptions to every rule, though, and in this case, religious and medical reasons can allow other soldiers to sport facial sprouts.
Think your friends would be interested? Share this story!