Ancient lovebirds? Mysterious Egyptian 'love spell' deciphered after 1,300 years (PHOTO)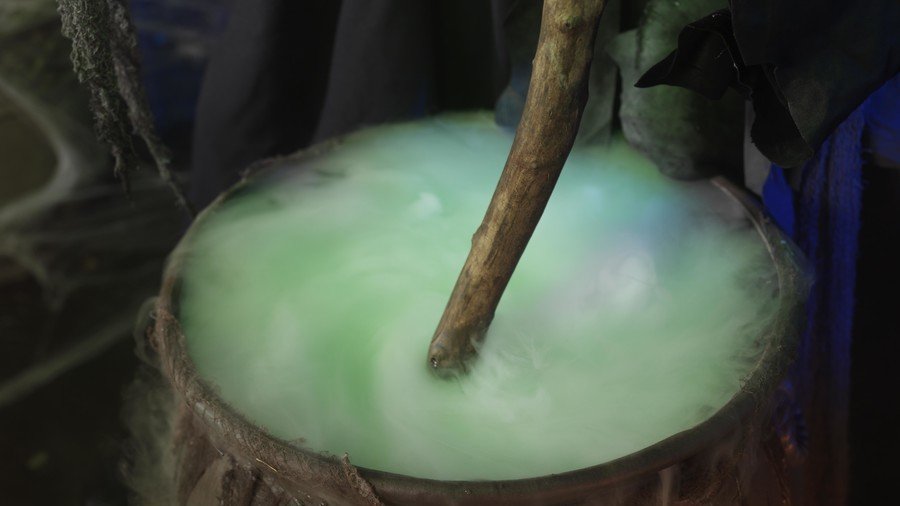 An ancient Egyptian papyrus, depicting bird-like creatures connected via what appears to be a phallus, has been deciphered after 1,300 years, revealing what researchers say is likely an incantation or magic 'love' spell.
"The most striking feature of [the papyrus] is its image,"said Dr Korshi Dosoo, of Julius Maximilians Universitaet of Wuerzburg in Germany, who has published the papyrus in the Journal of Coptic Studies.
The scroll, which dates back to the Christian period of Egypt's history, depicts an image of two winged-creatures, one with its beak in the others' mouth, bound by what could be a chain, bond or possibly a penis, and with feathers or scales on the front of their bodies.
"From an observer point of view, we could say that the image might have enhanced the performative aspect of the spell — the client might find the weird drawings an impressive addition to the overall atmosphere and impression created by the ritual," Dosoo adds.
READ MORE: 'Faces will melt': Not everyone up for visiting newly-opened 4,000 yo Egyptian tomb
Dosoo speculates that minor differences in the creatures' appearances might indicate sex differences with the male on the left and the female on the right. The two 'love birds' are wrapped in an outstretched pair of human arms. Around this is the spell in Coptic, an Egyptian language that is written using the Greek alphabet.
Dosoo postulates that the 'spell' may have been used in instances of unrequited love - or perhaps even to resolve love triangles.
The text has unfortunately only survived in fragments: "I call upon you… who is Christ the god of Israel…," followed by the words "you will dissolve… every child of Adam…," in reference to the first man on Earth who lived with Eve in the Garden of Eden.
READ MORE: 3,000yo Egyptian cheese infected with deadly disease unearthed at ancient burial site
"Christian literary texts from Egypt which mention love spells often imply that the problem is not that the woman doesn't love the man per se, but that he does not have access to her, because she is a young unmarried girl protected and secluded by her family, or already married to someone else," Dosoo told Live Science.
The mystery surrounding the papyrus grows deeper, as it is stored in Macquarie University in Australia but no record of how it came to be there exists. The university houses approximately 900 papyri, all of which have documentation of their origin, apart from the cryptic 'love spell.'

Think your friends would be interested? Share this story!
You can share this story on social media: