Panic on Indian flight as first-time flyer mistakes exit door for toilet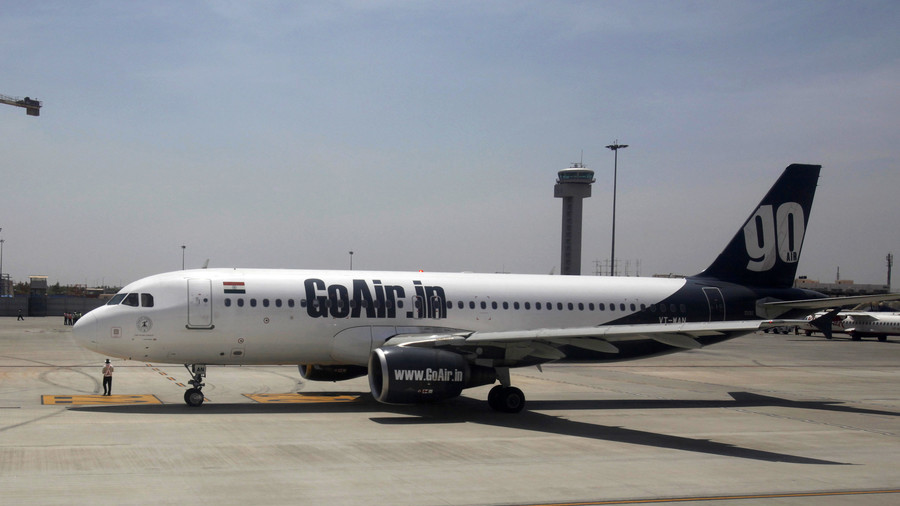 A man sparked "pandemonium" on a plane from India's capital New Delhi as he attempted to open the plane's exit door after mistaking it for... the toilet.
Passengers on board the GoAir Flight last Sunday, from New Delhi to Patna in northeast India, started yelling when they saw the man, a first-time flyer in his late twenties, trying to open the rear exit of the plane.
According to police, the man told passengers trying to stop him that "he needed to use the washroom urgently and kept tugging at the exit door."
Fortunately for some 150 passengers on board, the man was unable to open the door because of air pressure. He did, however, manage to unlock it, according to CISF (Central Industrial Security Force) personnel.
The passenger was tackled by the crew and later handed to airport security. According to the Times of India, he works in a leading private bank in Ajmer, a city in the northern state of Rajasthan.
"Pandemonium prevailed amid all this and he was restrained and finally handed over to us. He said that the confusion happened because he had boarded a flight for the first time in his life," Sanowar Khan, the officer in charge of the local police, was quoted by the Telegraph, a Kolkata-based newspaper.
Police checked records to confirm that the man had never flown before and released him the same evening.
Like this story? Share it with a friend!