Rouhani compares Ahvaz parade attack to 9/11 as he slams US for implying Iran is to blame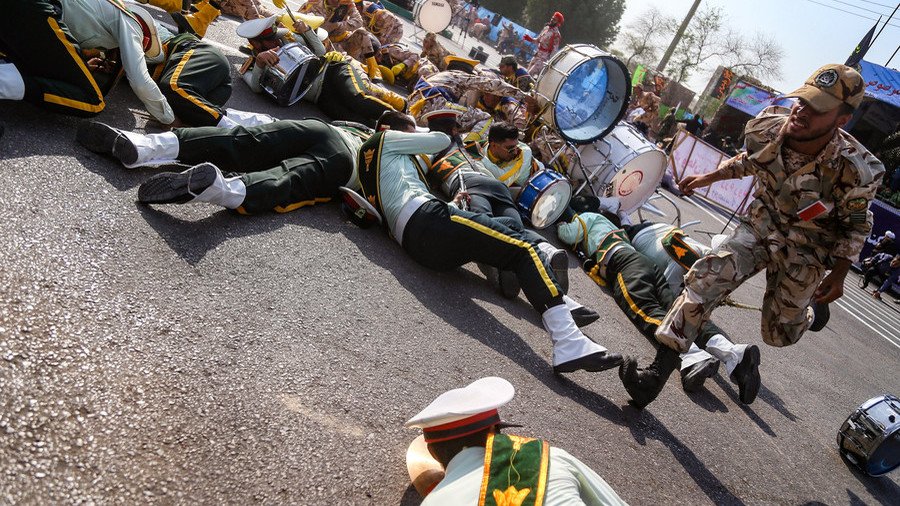 Iranian President Hassan Rouhani has compared the terrorist attack at the Ahvaz military parade to the 9/11 attacks, and lambasted US ambassador to the UN Nikki Haley, who suggested the attack was a result of Tehran's policies.
Rouhani, who was in New York for the United Nations General Assembly, took to Twitter on Monday to vent his outrage at Haley for pinning the blame on the Iranian government for the attack that killed up to 29 people and injured over 60 in the southwestern city of Ahvaz on Saturday.
Haley was refuting Tehran's earlier assertions that the US or its Gulf allies should be held accountable for enabling the attack, when she told CNN's 'State of the Union,' that Rouhani "needs to look at his own base to figure out where that's coming from."
"He can blame us all he wants. The thing he's got to do is look at the mirror," Haley said.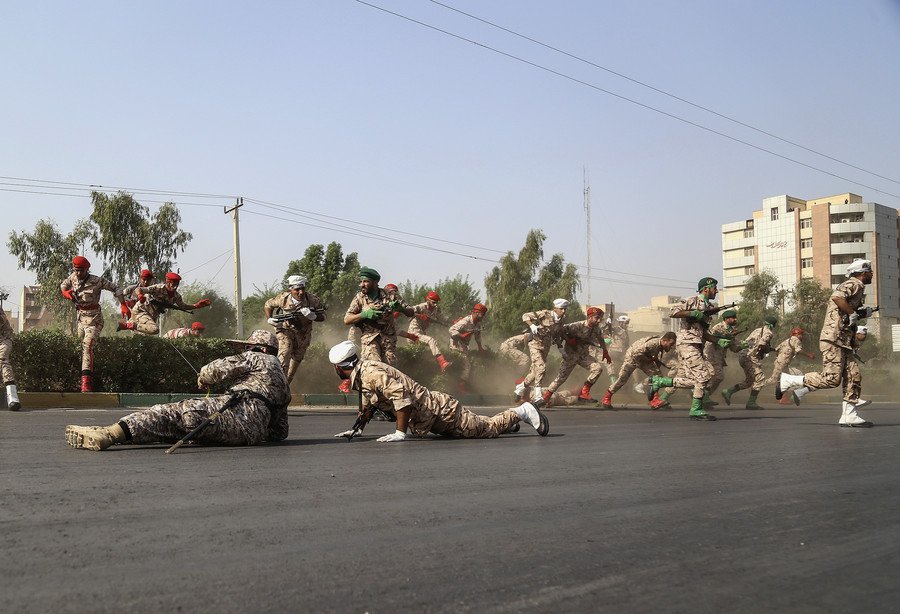 Iran has seen two waves of economically-motivated unrest this year, with people complaining about soaring prices, a weak national currency and a general economic downturn.
Without naming Haley directly, Rouhani hit back in a tweet, calling the US diplomat's remark "terrible."
"What would Americans think if we were to say such a thing about the 9/11 terrorist attacks?" he added.
A US official has recently said terrible things about Ahvaz terrorist attack and held Iranian gov. responsible for that attack! What would Americans think if we were to say such a thing about the 9/11 terrorist attacks?

— Hassan Rouhani (@HassanRouhani) September 24, 2018
As he was about to depart to New York, Rouhani squarely blamed the US for facilitating the attack by backing the Gulf states that provide continuous support to the militant groups aiming to thwart the Iranian government.
"The Persian Gulf states are providing monetary, military and political support for these groups," Rouhani said, calling the US "the sponsor" of "these small mercenary countries in the region," their goal being to "cause chaos and unrest in our country."
The attack on the military parade came on the same day as US President Trump's personal lawyer and well-known Iran critic, Rudy Giuliani, spoke of Washington's readiness to propel a regime change in Tehran once it's on the verge of a revolution. The White House, however, was quick to distance itself from Giuliani's remark, with Haley stressing that "the United States is not looking to do regime change in Iran."
Earlier, Iran's Revolutionary Guards vowed a "crushing and devastating" response to the attack, threatening those behind it with "deadly and unforgettable vengeance in the near future."
US-Iran relations keep souring since Trump pulled the US out of the universally acclaimed Iran nuclear deal in May, drawing harsh criticism even from its allies and other signees of the deal in Europe.
Despite its repeated claims that it does not seek to advance regime change in Tehran, the Trump administration has taken an openly hostile approach to Iran, vowing to squeeze its oil-driven economy with sanctions by cutting its oil exports to "zero" and launching a wide-ranging propaganda campaign in support of local dissent.
Like this story? Share it with a friend!
You can share this story on social media: