Combat Approved – RT's Documentary crew gets aboard a Russian nuclear submarine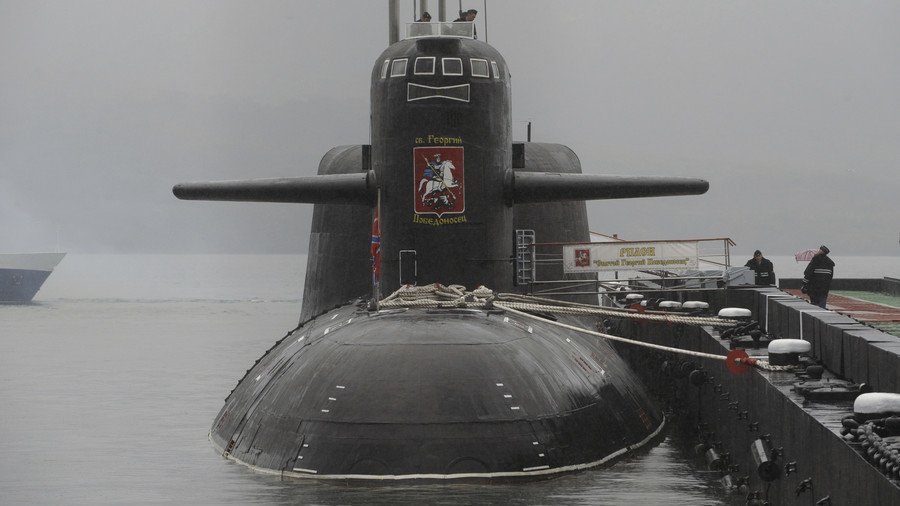 RT's Documentary Channel has been invited aboard the workhorse of Russia's nuclear submarine fleet for a unique simulated tour of combat duty, which includes emergency drills and a ballistic missile launch.
K-433 'Svyatoy Georgiy Pobedonosets' (St. George the Victorious) underwater nuclear cruiser is part of Project 667, a BDR Kalmar-class (Delta III) submarine, carrying 16 missiles with a range of 9,000 kilometers. The reliable vessels of this class have been in service for four decades and remain the backbone of Russia's nuclear triad, despite the introduction of more modern Borei subs.
RTD takes a peek at the combat duties and routines of the 141 submariners during their underwater missions that last for long months. The rare footage shows how the submarine is steered, how emergency situations are handled and what actions are performed by the crew when a nuclear ballistic missile is launched.
"It's all calm [aboard], but the sub sits a little deeper" when the missile is fired, Artyom Pavlenko, launch group commander, said.
K-433 captain Igor Zhuk assured RTD that a Hollywood movie scenario, in which a submarine commander holds the world to ransom with his nuclear missiles, is pure fiction.
"We don't even know the target's coordinates. And we can't perform an actual missile launch on a whim," he said. "Our mission is to reach the designated area and carry out our task on command from the war room."
As for the non-combat activities onboard, the cameras were allowed into the cabins of the sailors, the showers and the tiny caboose in which a cook manages to prepare meals for the large crew.
Due to the health hazards of the work, the daily menu of the sailors includes red wine, salmon roe and chocolate.
The filmmakers also visited the producers of the advanced and highly classified submarine communications systems, which enable the vessels to share data with other submerged subs, military and civilian ships, planes and even satellites.
They also found out how the hydroacoustic submarine systems that track enemy vessels in the deep are manufactured and tested.
Think your friends would be interested? Share this story!
You can share this story on social media: