'I hope there'll be no sanctions' over S-400 purchase plan, Saudi envoy tells Russia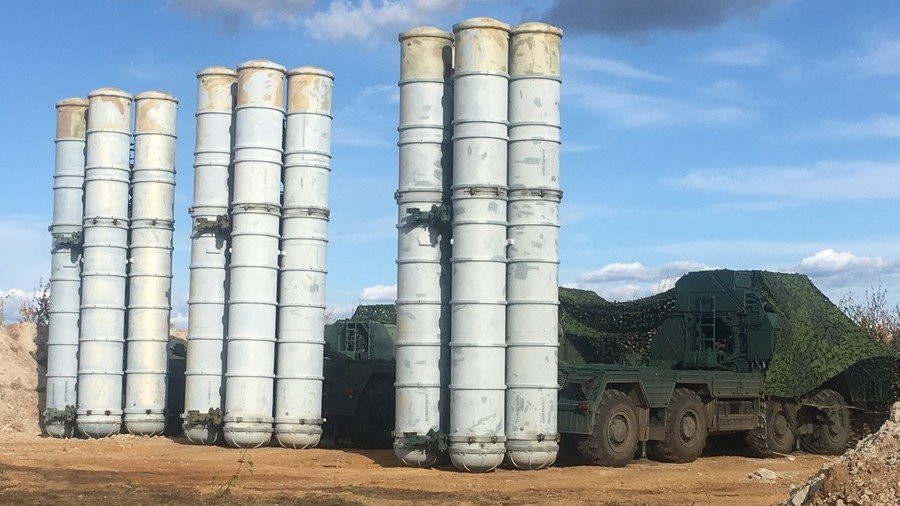 After the US imposed sanctions on China for buying a Russian air defense system, Saudi Arabia, which is in talks to purchase it as well, hopes it won't suffer the same fate. It is, after all, one of Washington's best friends.
"I hope nobody will impose any sanctions on us," said Saudi Ambassador to Russia, Raid bin Khalid Krimli, speaking to the media in Moscow. The technical issues of the purchase are being discussed, he added.
Russia and Saudi Arabia are in talks for the purchase of the S-400 air defense system, although nothing has yet been finalized. The US, meanwhile, is unhappy about other countries wanting to get Russian systems, and has already slapped sanctions on China for it.
Turkey, a NATO member like the US, is the next in line to get its S-400s, and is also at odds with Washington about it. Earlier in September, Turkish President Recep Tayyip Erdogan had an angry rebuke against US Defense Secretary James Mattis' recommendation against the deal, saying Ankara doesn't need "permission from anybody" to buy the weapons. India, another potential buyer, is likewise unfazed by the prospect of US sanctions.
Qatar and Egypt are also on the list of prospective clients. Anyone buying Russian systems is a potential target for secondary US sanctions under the Countering America's Adversaries Through Sanctions Act (CAATSA). China, currently engaged in a bitter trade war with the US, became the first to get hit.
It might get awkward with Saudi Arabia, though, seeing as how Washington's own arms sales to Riyadh are worth tens of billions of dollars. The Saudis are the world's second-biggest arms buyer, and they buy 61 percent of their weapons from the US. The US and the Saudis also cooperate in military escapades all over the Middle East. In that regard, Ambassador Krimli's hopes appear to be justified.
You can share this story on social media: