Viral Aussie emu-killer arrested & charged with animal cruelty (GRAPHIC VIDEO)
Published time: 21 Sep, 2018 14:53
Edited time: 6 Jan, 2019 15:23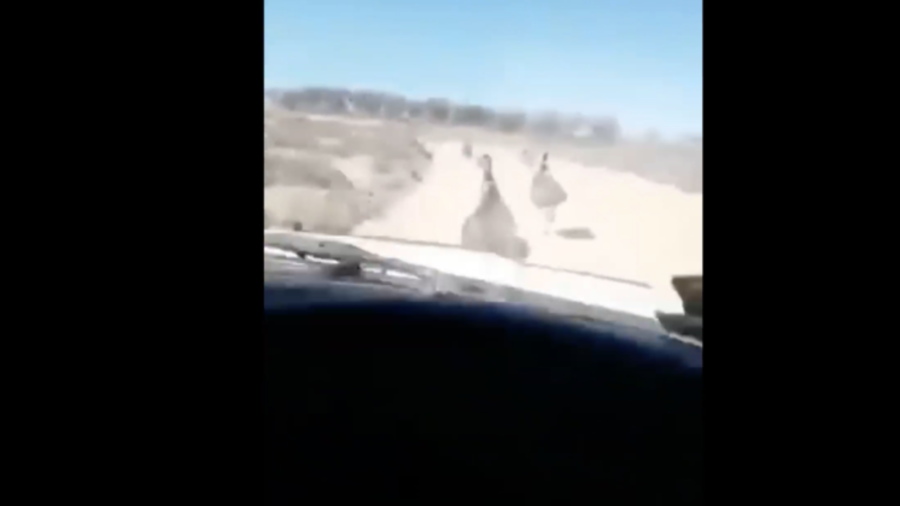 The Australian man who filmed himself running over a number of emus has been arrested and charged with animal cruelty. Animal welfare groups have described the viral video as "horrific."
According to police, the incident took place in Cowangie, a town approximately 500km (300 miles) northwest of Melbourne.The brutal footage sparked outrage across social media both in Australia and around the world in recent days.
"F**king emus… This is f**kin' great – I've got that one too, and that one," the man says, cheering and laughing as he strikes the fleeing birds.
WARNING: EXTREMELY DISTURBING FOOTAGE
Victoria police announced Friday that they had arrested a 20-year-old suspect in connection with the incident. He will face several charges of animal cruelty. Convictions for animal cruelty carry a penalty of up to two years in jail and a fine of AUS$74,620 (US$54,000). The man is due in court on November 9.
"[He has been charged] with aggravated cruelty to an animal, cruelty to an animal, torment to an animal, destruction of protected wildlife and a number of traffic related offences including using a mobile phone while driving and speeding," a Victoria Police spokeswoman said Friday, as cited by The Australian.
Before the suspect's arrest, several people were wrongly identified as the perpetrator and complained to police that they had received death threats online.
"The community is understandably outraged and very angry about this vision – as are we. But we urge people to please contact the RSPCA or police if you have any information about this case," the NSW RSPCA said in an online statement, while urging the public to refrain from engaging in mob justice and doxxing potential suspects.
"Please do not 'name and shame' alleged suspects on social media. This both compromises potential prosecutions, as well as likely incorrectly identifying innocent people."
Think your friends would be interested? Share this story!