Try this on for size: Spain mulls charging shoppers for fitting clothes in-store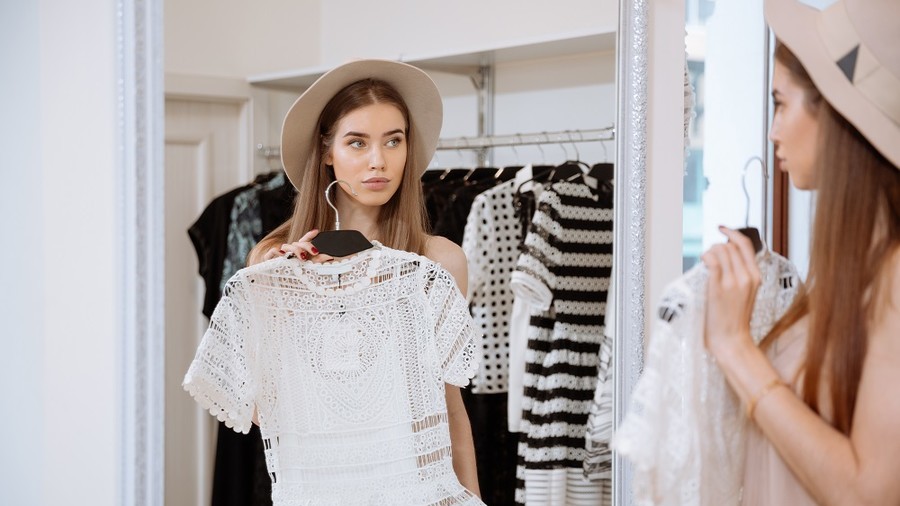 The government of a Spanish region is proposing that customers be charged to use changing rooms to try on clothes in an unorthodox bid to tackle online bargain-hunters.
María del Pilar del Olmo, Castilla y Leon's economy and treasure minister, announced the proposal during a retail industry conference in Madrid on Tuesday.
The minister for the conservative regional government said the drastic measure was needed to stamp out bargain buyers, saying a growing number of shoppers are using changing rooms to try items on for size - with no intention of purchasing the item in-store, but instead at a cheaper price online.
"One of the hallmarks of Spain is the existence of physical and often bespoke shops in town and city centres and, of course, frequently in villages, too; and the only way to ensure they survive is by seeking out innovative ideas," she explained, noting that online sales in the region had increased by 27 percent.
READ MORE: Amazon's Bezos becomes richest man in modern history, with wealth topping $150bn

The minister said that the proposal is still a suggestion that is being considered by the region's trade committee. "This does not necessarily mean shops will definitely start charging for trying on – this is just an example [of what could be done]," she said.
The proposal was reportedly rubbished by the vice president of the Federation of Merchants of Soria (FecSoria), Alberto Gil Ropero, who said the proposal was "totally counterproductive," and actually more likely to drive customers away from traditional commerce than encourage them to shop at physical stores.
Think your friends would be interested? Share this story!