Germany sees sharp rise in violent attacks against journalists – report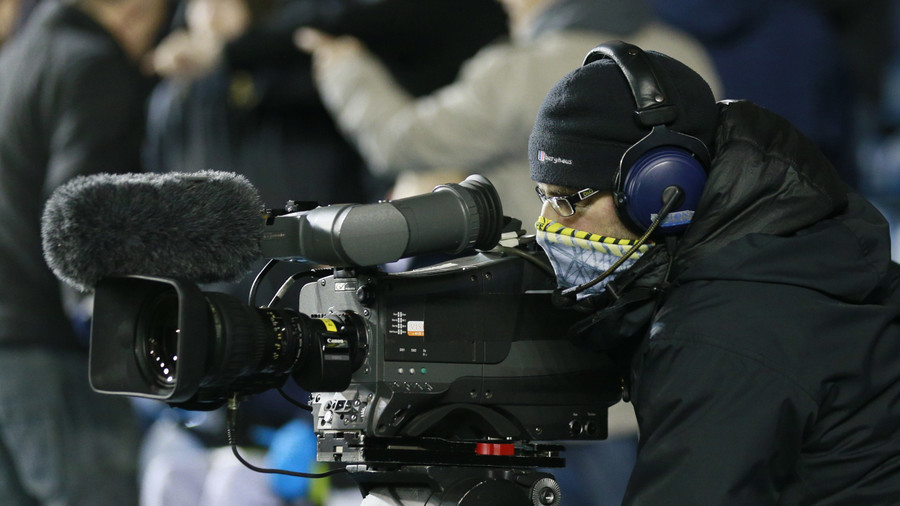 Germany has seen a rise in the number of journalists being attacked while merely doing their jobs, according to a report from the European Centre for Press and Media Freedom (ECPMF). Most of the perpetrators lean to the far-right.
A total of 28 journalists have suffered 22 verified physical assaults so far in 2018, according to the report. That number is a significant increase from last year, when there were only five registered attacks against members of the media.
The report found that most of the journalists were attacked while they were photographing, filming, or holding cameras during demonstrations or events. The perpetrators often targeted them because they believed they were being filmed against their will.
"The readiness to commit violent acts especially at gatherings has grown, and also the readiness of some 'angry citizens' to tolerate and legitimate violence against journalists is remarkable," the ECPMF said.
Most of the attacks happened in eastern Germany, with over half of the incidents (13) taking place in Saxony - a location which the ECPMF says takes "leading place in the league of shame."
Attacks also occurred in Saxony-Anhalt, Thuringia, Brandenburg, Baden-Württemberg, and North Rhine-Westphalia, with most of the perpetrators being people who lean to the far-right.
The report also pointed out that verbal attacks and threats, which are less documented, are also of concern, as the number of severe verbal assaults against journalists remains "extremely high."
"Everyone who can be identified as a journalist at such gatherings must expect to be openly attacked," the ECPMF warned.
The ECPMF acknowledged that its numbers on physical attacks differ from those of the German Federal Criminal Police Office, and attributed the discrepancy to data collection methods. The number reported by the government isn't clear, but the report says that few journalists actually report attacks to police because they do not hope for any result from doing so, or "just want to get on with her job without any trouble."
The high number of attacks reported in Saxony comes less than one month after police in the German state landed in hot water over suspicions of having far-right links.
That came as Saxony police were embroiled in yet another controversy, after a camera team for the public ZDF broadcaster accused some officers of impeding their work at a PEGIDA demonstration in Dresden in August, with officers holding journalists for 45 minutes after a man falsely claimed that the crew illegally filmed him taking part in the march. It was later revealed that the man was an off-duty state police employee. He left his position shortly after the incident.
A number of far-right and anti-immigration demonstrations were held in Germany recently, after a local man was stabbed and killed in the city of Chemnitz by immigrants.
Like this story? Share it with a friend!
You can share this story on social media: