'Rockets falling, explosions over sea': Witnesses recall moment of Israeli raid in Latakia (VIDEO)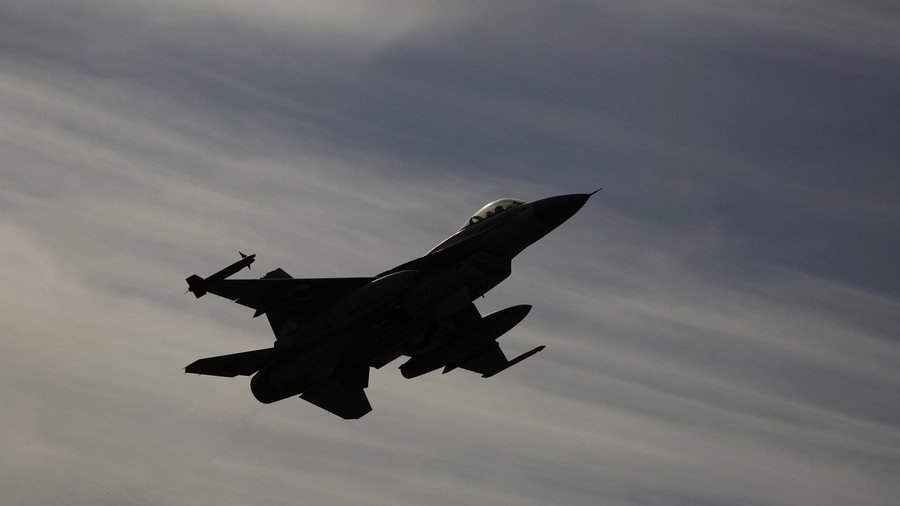 Witnesses have described the Israeli raid in Syria's Latakia that saw the Russian Il-20 plane tragically downed by an anti-aircraft rocket. Speaking to RT's agency Ruptly, residents recalled rockets raining down and huge blasts.
Local man Ammar Altounji said the incident unfolded when he was walking with his friends on Monday.
"Suddenly we heard a sound, but we didn't recognize what it was. Then we saw explosions...the explosions were very big. After that, we saw explosions in the middle of the sea...but we also didn't know what it was. [Then] we saw anti-aircraft guns firing, and we saw a missile launched to intercept the rockets that were falling."
He said that Israel has "targeted us more than once in the past few days" and urged the international community to "intervene to put an end to the Israeli incursions in Syrian airspace."
The Israeli raid injured 10 people, two of whom were taken to hospital, according to the state-run Al-Ikhbariya TV.
Resident Tarek Ahmed said he was spending time with his children when the incident occurred.
"We heard a very powerful explosion...we went to the balcony to see what was happening. Then the second explosion happened....then another explosion from the other side of the city...we saw a lot of rockets on the seaside and on the east side of the city."
Ahmed added that he hopes "Israeli aggression on Syria will end, and that we will live in peace."
Witness Alexander Erigen also expressed hope that attacks would soon come to an end, while thanking the Russian military for its work in "defending" Syria.
Earlier, the Russian military said the Israeli raid was the cause of a Russian Il-20 aircraft being shot down by a Syrian missile, as Damascus was trying to repel the attack on its positions when the plane was landing. The Ministry of Defense accused Israeli jets of using the Russian aircraft as "cover" during strikes.
Israeli Prime Minister Benjamin Netanyahu has expressed "regret" to Russian President Vladimir Putin over the downing of the plane, but insisted Syria is to blame.
READ MORE: Netanyahu tells Putin he expresses regret at loss of Russian lives
Putin has stated that the downing "looks like a chain of tragic circumstances because the Israeli plane didn't shoot down our jet." Moscow is launching an investigation into the matter and boosting security for Russian troops in Syria. Although Putin didn't elaborate on extra security measures, he did state that they are "steps that everyone will notice."
Think your friends would be interested? Share this story!
You can share this story on social media: