EU encourages migration by offering large social benefits, why would the flow stop? – Putin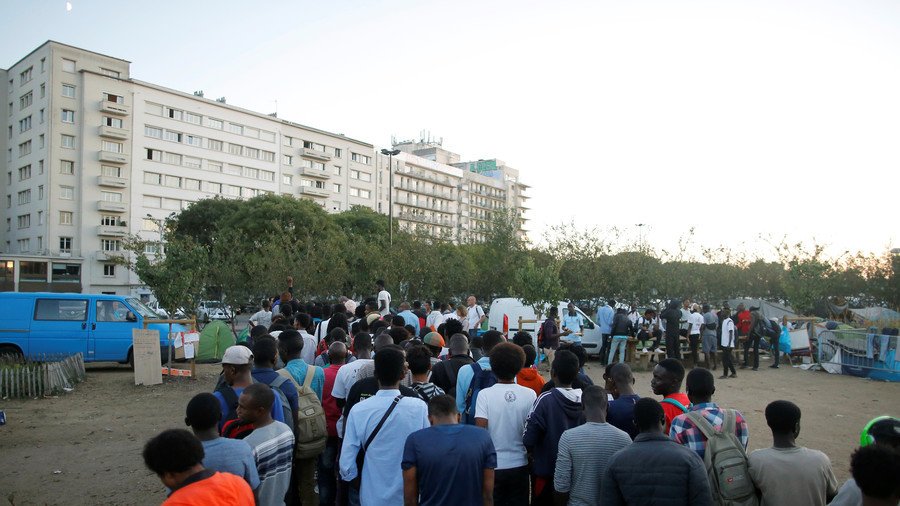 The flow of migrants arriving in European countries is unlikely to stop until the EU itself addresses the issue and reviews its policies, which effectively "encourage" immigration, Russian President Vladimir Putin has said.
The European Union should address immigration and should not expect the problem to somehow fix itself, Putin said on Tuesday, following talks with Hungarian Prime Minister Viktor Orban in Moscow.
"If one encourages migration with large social benefits and other bonuses, why should this flow ever stop?" the Russian president said. "Yet it's up to our colleagues in Europe to decide for themselves what is better for Europe and Europeans."
The flow of migrants flocking to the EU remains steady, although the migrants' countries of origin appear to change as the time passes. "At first, it was people from Syria, from Iraq, from other countries of the Middle East. Now, it's Sub-Saharan Africa," Putin said.
Russia is also facing migration challenges, but these are quite different to the ones affecting Europe, according to Putin. Russia does not have shared borders with countries from which refugees flock, and the majority of those who do enter the country are from post-Soviet states. Many of those people speak the Russian language, and are easier to integrate into Russian society, the president added.
"There are lots of problems [in Russia] as well. Including in the job market," Putin stated.
Europe, in its turn, faces an inflow of people from an entirely different culture, which makes their adaptation a "very complex" process. "Such problems must be solved within the European Union itself," he added.
Subscribe to RT newsletter to get stories the mainstream media won't tell you.
You can share this story on social media: