German domestic spy chief removed, set to take up Interior Ministry post amid migrant row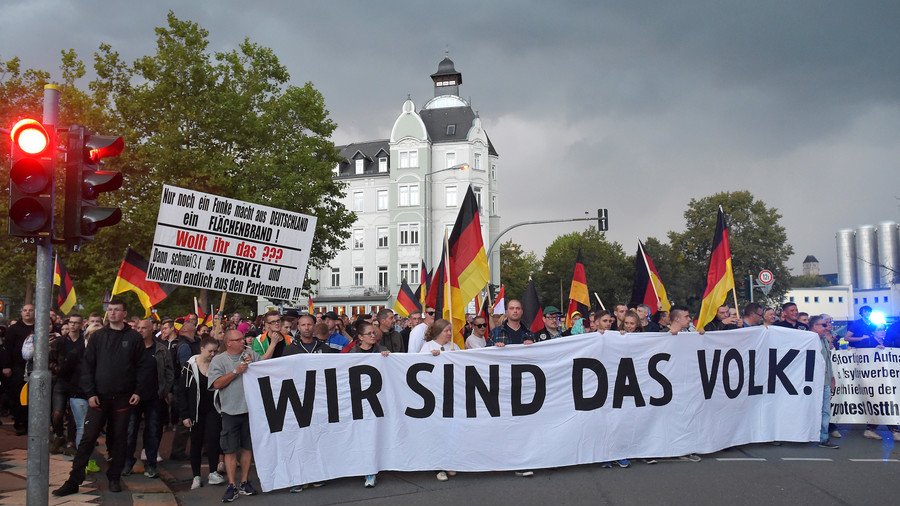 Hans-Georg Maassen has been removed as the head of Germany's domestic intelligence agency and will become a senior official in the Interior Ministry. That's after he questioned videos of far-right violence in Chemnitz.
Maassen, who has been the president of the Federal Office for the Protection of the Constitution (BfV) since 2012, will take up the position of state secretary in the Interior Ministry.
"The Office of the President of the Office for the Protection of the Constitution will be re-filled. In future Mr. Maassen will become a state secretary in the interior ministry. Interior Minister Horst Seehofer has high regard for Mr. Maassen's abilities on questions of domestic security, but he will not be responsible for the BfV within the ministry," the German government wrote in a statement Tuesday afternoon.
The move is being seen as a compromise between the Social Democrats, who had demanded Maassen's removal, and the conservative Interior Minister Horst Seehofer.
The announcement comes after Maassen cast doubt on the authenticity of a video showing far-right protesters chasing migrants after the fatal stabbing of a German man by migrants in the city of Chemnitz.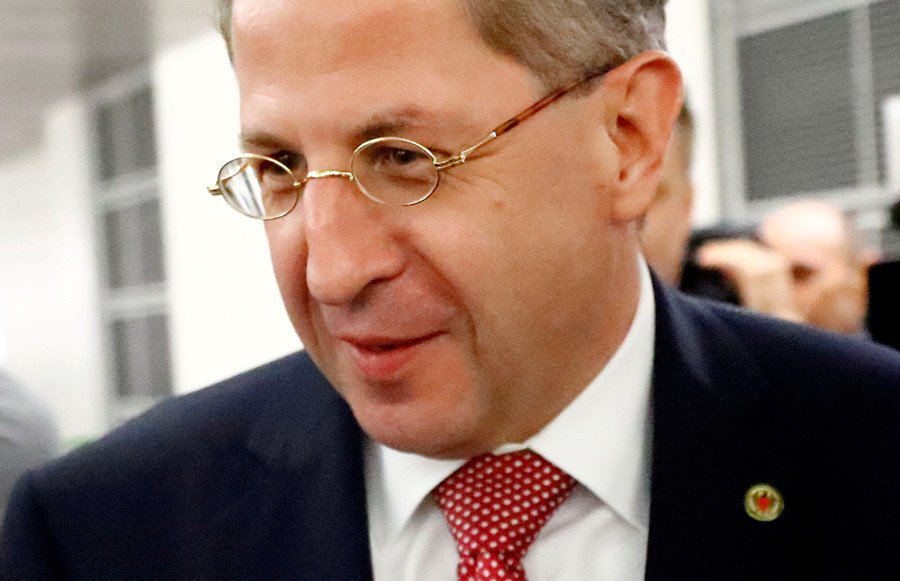 The new position is technically a promotion for Maassen, as he will now be given the status of deputy minister, according to Deutsche Welle.
This notion seems to have enraged critics, with many taking to social media to express their discontent.
"This is an unbelievable fudge," Green Party parliamentary leader Katrin-Göring Eckardt said. "Anyone who rewards rather than sanctioning disloyalty and cozying up to the AfD has lost all sense of what's right and wrong. And the SPD goes along with everything."
The German Left Party (Die Linke) also took to Twitter to ask what qualifies Maassen to be the new state secretary. None of the options in the multiple choice question were exactly flattering.
It comes just one day after Die Welt reported that German Chancellor Angela Merkel found Maassen's position to be interfering with the policies of the cabinet.
READ MORE: Merkel to sack counter-spy chief amid right-wing violence scandal – reports
The video that Maassen doubted emerged after a 35-year-old German man was fatally stabbed in a brawl with migrants in Chemnitz in August. Two men, a Syrian and an Iraqi, were arrested. The Iraqi was released on Tuesday, while the Syrian remains in custody.
The stabbing in Chemnitz triggered a wave of far-right and right-wing rallies across Germany, leading to clashes between police and protesters, as well as arrests and injuries.
Germany continues to be divided over the country's migration policy, with anti-immigrant sentiment growing since the 2015 refugee crisis, which saw the country take in more than one million mainly Muslim asylum seekers.
Think your friends would be interested? Share this story!
You can share this story on social media: