Wikileaks denies Assange sought Russian visa amid sex misconduct allegations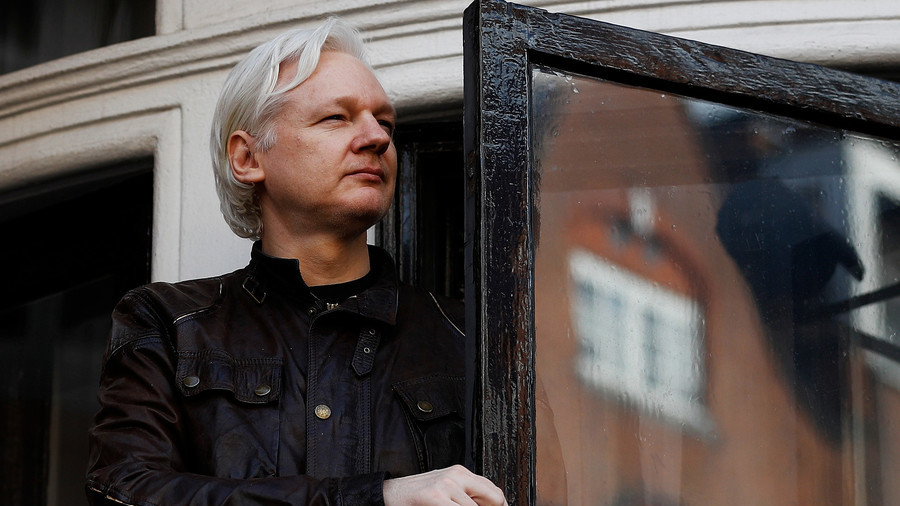 WikiLeaks has denied claims that its founder Julian Assange sought a Russian visa in 2010 amid sexual misconduct allegations.
A report, published by Associated Press (AP) as an exclusive based on leaked WikiLeaks documents, alleges that Assange wrote to the Russian consulate in London to give an associate of his permission to facilitate the visa process for him.
"I, Julian Assange, hereby grant full authority to my friend, Israel Shamir, to both drop off and collect my passport, in order to get a visa," the letter stated, according to AP.
AP says the letter is part of a trove of WikiLeaks emails, chat logs, financial records, secretly recorded footage and other documents that has been leaked to it.
WikiLeaks has vehemently denied the claims, however, stating that Assange did not write the document or apply for such a visa at any stage.
Mr. Assange did not apply for such a visa at any time or author the document. The source is document fabricator & paid FBI informant Sigurdur Thordarson who was sentenced to prison for fabricating docs impersonating Assange, multiple frauds & pedophilllia. https://t.co/xzMfhctFx4

— WikiLeaks (@wikileaks) September 17, 2018
The whistleblowing organisation claimed the source of the files was Sigurdur Thordarson, a former Wikileaks volunteer, who passed a trove of data on Wikileaks to the FBI and embezzled money from WikiLeaks by impersonating Assange.
Thordarson was ordered to pay WikiLeaks 7 million ISK (roughly $55,000) and sentenced to prison for 2 years for embezzlement and financial fraud in 2014. He was also sentenced to three years in prison in 2015 for sexually assaulting nine boys on multiple occasions.
AP claims that it confirmed the authenticity of some documents by running them by five former WikiLeaks associates who spoke on condition of anonymity. Others were verified using non-public details such as bank accounts, telephone numbers or airline tickets.

Metadata suggests the letter to the consulate was drafted on November 29 - the day after the release of the first batch of US State Department files, AP reported. The news agency could not confirm, however whether the message was delivered.
Shamir told AP in a phone interview that his memory was not clear. "I can't possibly exclude that it happened. I have a very vague memory of those things."
Think your friends would be interested? Share this story!
You can share this story on social media: