NASA launches advanced laser device into space to measure Earth's changing polar ice (VIDEO)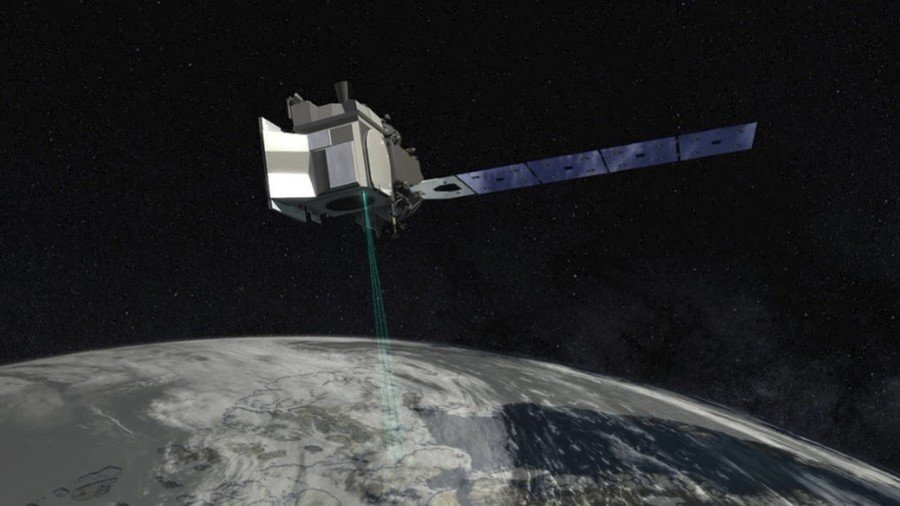 NASA just launched the most advanced laser device of its kind into space to measure changes to Earth's polar ice in unprecedented detail.
The instrument, called 'Ice, Cloud and land Elevation Satellite-2' (ICESat-2), will measure the average annual change of land ice covering Greenland and Antarctica to within the width of a pencil, capturing 60,000 measurements every second.
"The new observational technologies of ICESat-2 – a top recommendation of the scientific community in NASA's first Earth science decadal survey – will advance our knowledge of how the ice sheets of Greenland and Antarctica contribute to sea-level rise," said Michael Freilich, director of the Earth Science Division in NASA's Science Mission Directorate.
READ MORE: 'Uncharted territory': Drastic climate change in 2016 will continue this year – report
ICESat-2 launched into orbit aboard the United Launch Alliance Delta II rocket shortly after 9am ET on Saturday from the Vandenberg Air Force Base near Lompoc, California. The satellite will travel at about 15,000mph using its Advanced Topographic Laser Altimeter System (ATLAS) to send 10,000 laser pulses per second to Earth.
"The precise and complete coverage afforded by ICESat-2 will enable researchers to track changes in land and sea ice with unparalleled detail, which will inform our understanding of what drives these changes," said NASA in a statement.
ICESat-2 will "extend and improve" upon their efforts to track the effects of global warming. NASA has been monitoring the change in polar ice height for 15 years, since launching the first ICESat mission in 2003. The agency started its airborne research campaign in 2009 with Operation IceBridge, which kept track of the accelerating rate of change.
"Because ICESat-2 will provide measurements of unprecedented precision with global coverage, it will yield not only new insight into the polar regions, but also unanticipated findings across the globe," said Thorsten Markus, an ICESat-2 project scientist at Goddard. According to him, the capacity and opportunity for true exploration is immense.
Think your friends would be interested? Share this story!
You can share this story on social media: