'Something big is coming': French aid worker in Aleppo says Syrians bracing for US attack (VIDEO)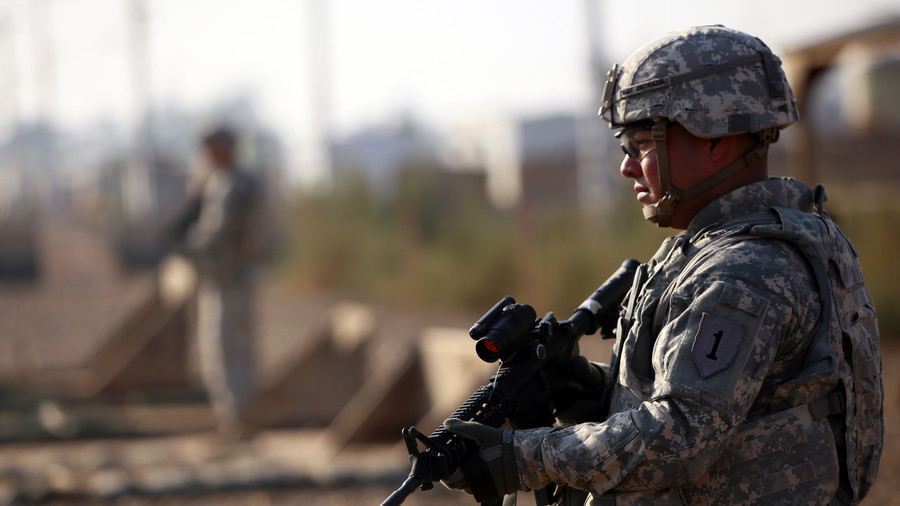 A major US military escalation in Syria would be "based on lies" and will have "terrible" consequences for Syrians, a French aid worker in Aleppo told RT, adding that Washington seems determined to prolong the war at any cost.
Pierre Le Corf, the founder of the NGO 'We Are Superheroes', has lived for nearly three years in Aleppo – but he said that Western governments, including his home country of France, have provided a distorted picture of the reality on the ground.
"In Aleppo, people are trying to rebuild their lives, and they need to believe that [the war] is over. But we know that something big is coming," he told RT when asked about Washington's repeated threats of military action if the Syrian Army attempts to recapture Idlib province, the last Al-Qaeda stronghold in the country.
He said that the United States and its allies were using humanitarian concerns as a pretense for prolonging the bloody, seven-year conflict, adding that a major US military escalation in the country would be "based on lies" and would be "terrible for all Syrians."
"What may happen may be catastrophic," he said.
"We can see what the Americans are trying to do. Two years ago we got about 30 Tomahawk [missiles] launched at the country, a year ago we got one hundred missiles from France, America, and the UK, and now we know that something big is going to happen… They don't want to see the war getting over."
Le Corf noted that the US wants to prolong the war at any cost because it likely fears that if Idlib falls, northwestern Syria would be next – which is currently controlled by the US military and its proxies.
READ MORE: Bolton promises 'much stronger' response if chemical weapons used in Syria
The French aid worker also pushed back on the claim that "moderate rebels" had controlled East Aleppo before it was liberated by the Syrian Army in 2016.
"When I heard countries, like my country France, calling these people rebels – and still today in Idlib they say 'rebels' – this is not true. The majority of the people are terrorists."
Washington has repeatedly warned that it will take military action if Damascus uses chemical weapons in Idlib, with US envoy to the UN Nikki Haley even announcing that the US already knows who's responsible for any future gas attacks. Russia has claimed that it has intelligence that preparations for a false flag chemical weapons attack, carried out by jihadists with help from foreign sponsors, are already underway.
Like this story? Share it with a friend!
You can share this story on social media: