One man's journey from anti-Putin artistic star to inmate 'tortured' by French prison guards (VIDEO)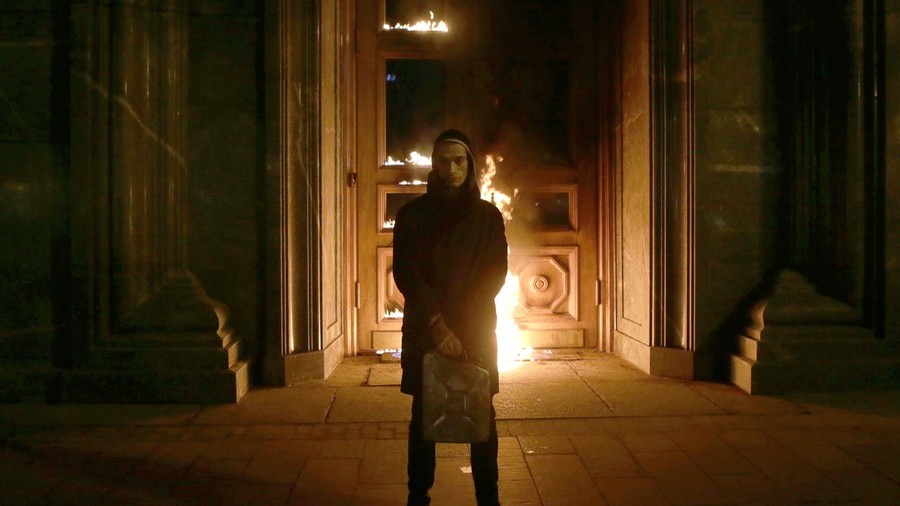 RT recounts the rise and fall of Pyotr Pavlensky, who used to garner international praise and support for staging anti-Putin 'performances' and is now complaining that the French prison he is in is worse than the Russian one.
While in Russia, Pavlensky drew public attention with several acts, including nailing his scrotum to the pavement of Red Square and setting fire to the entrance of the Russian security service FSB. When he was prosecuted for vandalism, Western media portrayed him as a persecuted artist, suffering for daring to stand up to the Kremlin.
Then he fled Russia and was granted asylum in France. But French authorities were not thrilled when he reiterated his fire show at the doors of the Bank of France. Pavlensky is now awaiting trial in a French prison, with his partner regularly reporting his complaints about poor conditions and mistreatment there. He says being in Russian pre-trial detention was better.
Think your friends would be interested? Share this story!
You can share this story on social media: