Putin offers Japan's Abe peace treaty by end of year without preconditions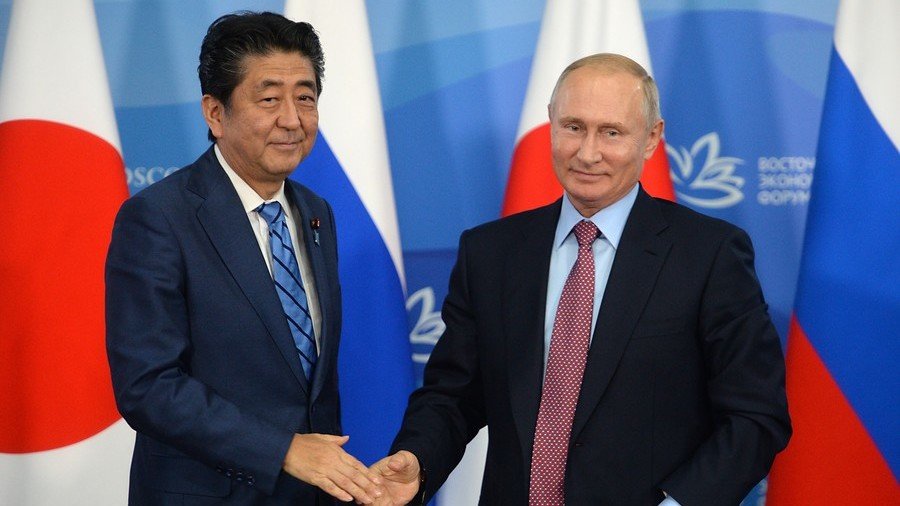 Russian President Vladimir Putin offered Japanese leader Shinzo Abe a peace treaty without preconditions by the end of the year. Decades after the end of WWII, the two states have yet to sign an agreement.
The two leaders met on Wednesday at the Eastern Economic Forum taking place in Vladivostok in Russia's Far East.
"Let's conclude a peace treaty – not now but by the end of the year, without any preconditions," the Russian president said.
The Japanese prime minister agreed that both states should aspire to reach such a deal in the future. "Let us move forward, asking ourselves the questions like, 'if we won't do it [conclude the peace treaty] now, then when? If we don't do it now, then who will do it if not us?'" Abe said.
Shinzo Abe also said the living generation has the responsibility to "completely remove the post-war scenery" from the region.
Putin's spokesperson Dmitry Peskov later clarified that the Japanese leader is yet to give an official reply to Putin's idea.
Russia and Japan did not sign a formal peace treaty after the end of WWII in 1945, and the absence of an agreement has strained relations ever since.
The main obstacle to signing a peace treaty is Tokyo's long-standing claims to the southern part of the Russian Kuril Islands, collectively known in Japan as the 'Northern Territories'.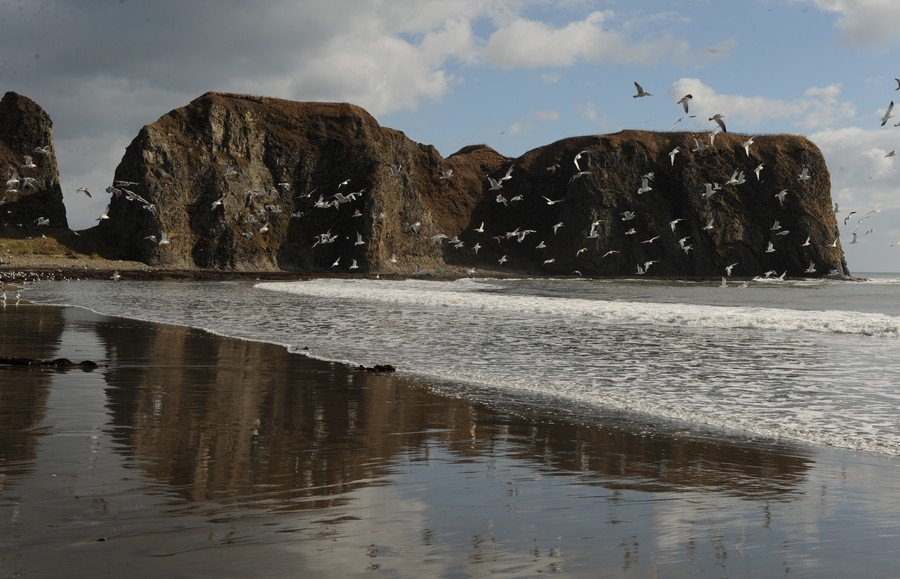 The Russian president explained that the issue involves different "moral and political" factors, so the states must work out a "comfortable" solution. Shinzo Abe remarked that the leaders should meet more often in order to resolve the territorial dispute.
Over the years, negotiations to reach a peace agreement have seen both friendly gestures and hardline statements. Japan routinely protests over Russian economic and military activity on the Kuril Islands. Last year, Tokyo launched a complaint over plans to lay an undersea telecom cable, linking the three disputed islands with Russia's Sakhalin Island. Chief Cabinet Secretary Yoshihide Suga called the move "extremely disappointing."
Moscow maintains that the islands are inseparable from Russia, and the Russian borders are recognized by the UN. "Our sovereignty [over the Kuril Islands] is beyond any doubt," Foreign Minister Sergey Lavrov stated in 2012.
In the past, Russia and Japan have proposed initiating various joint economic projects on the disputed islands as a first step in resolving the conflict. During the talks in Vladivostok on Wednesday, Putin and Abe discussed the idea of building a railway bridge from Sakhalin to mainland Russia, which could later be extended to the Kuril Islands and Japan.
Experts have to "conduct thorough study of the possible economic output" of the project, Abe said.
Think your friends would be interested? Share this story!
You can share this story on social media: