Putin & Xi cook pancakes, devour them with Russian caviar and vodka (VIDEO)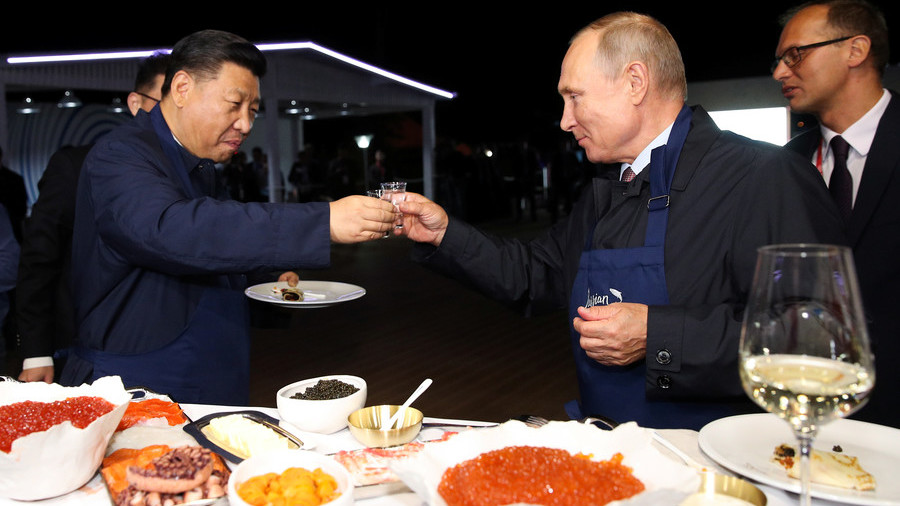 Chinese leader Xi Jinping was challenged to show his cooking skills by host Vladimir Putin, when the Russian president invited his guest to try a traditional dish: pancake with caviar chased down with a shot of vodka.
Xi is visiting Russia's far eastern city of Vladivostok, where an international economic forum is taking place. Taking a break from talks, the Russian president and his Chinese counterpart put on aprons and each cooked a Russian-style pancake called 'blin'.
Xi noticeably proved to be a more careful food craftsman, making a rounder piece of pastry. The two leaders then consumed their creations the Russian way: wrapping some caviar in them and eating them with a shot of vodka.
Think your friends would be interested? Share this story!