Indian army to replace 150,000 personnel with high tech weapons - officials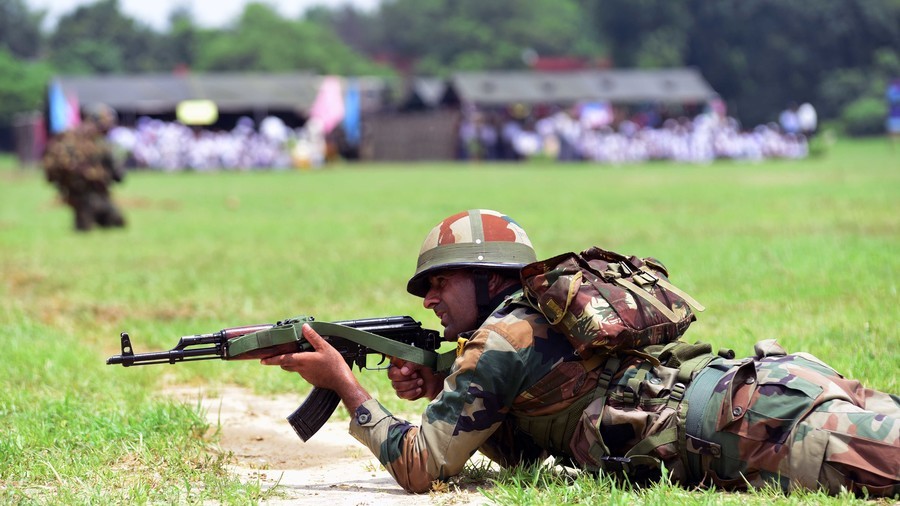 The Indian Army is planning to cut troops by 150,000 in the next five years and offset the slashing of manpower with high tech machinery in a bid to prepare for 21st century conflict, officials have said.
The currently 1.2-million-strong army may be cut by 50,000 in the next two years and a further 100,000 by 2022-23 as part of a major review of the force's capabilities, the officials said, according to the Hindustan Times (HT). It is the first time the army has considered cuts since 1998.
The move is part of a major review of the army's capabilities, ordered on June 21, which will see the merging of different verticals to economize and boost the army's operational capabilities. Departments likely to undergo cuts include the army's HQ, communications and logistics, repair facilities and other admin areas.
According to former Northern commander Lieutenant General BS Jaswal, the downsizing has to be offset by the acquisition of highly sophisticated technical equipment.
The review will also look at what more the army could need, staff promotion and how to cover for deficits in some departments.
Abolishing the brigadier rank to ensure more straightforward career progression is also being considered as part of the overhaul, HT reports.
It follows a government announcement of an overhaul in August 2017 after the Shekatkar Committee recommended the army enhances combat potential and cuts back on expenses.
A preliminary report of the review will be presented to army chief General Bipin Rawat by the end of September, while a final report is expected by November.
Like this story? Share it with a friend!