Cheesy idea: India congressman suggests bizarre way of quelling India-Pakistan conflict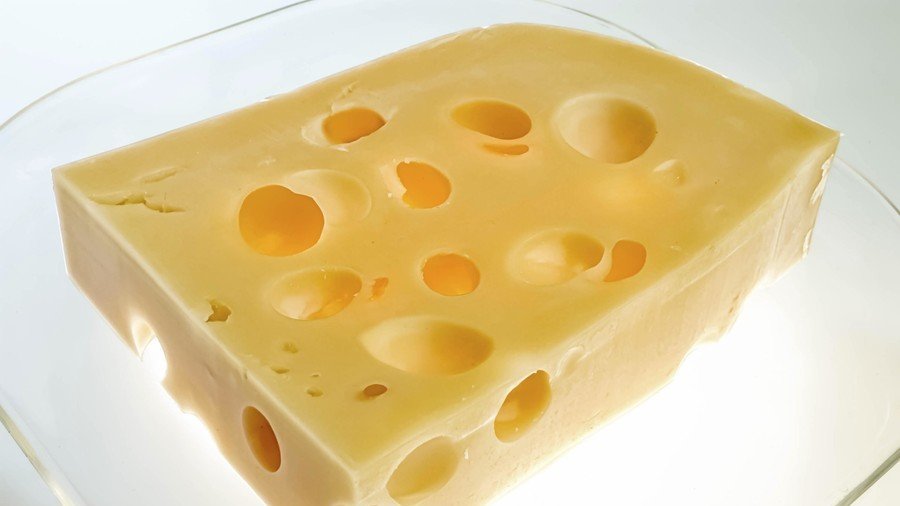 Indian Congress spokesman Manish Tewari has thought of his own out-of-the-box idea to halt the longstanding conflict between his country and Pakistan. His idea? Cheese.
Amid speculation the Pakistani government and military are willing to hold talks with India to ensure regional stability after a 71-year conflict between the two neighbours, Tewari took to Twitter to suggest India could "reciprocate by offering cheese."
His comments are an apparent mockery to Pakistan reportedly considering banning cheese imports, among others, to fend off a payment crisis and avoid the humiliation of having to ask for yet another bail out from the International Monetary Fund (IMF).
Tewari responded to the news two days ago of Pakistan wanting to reach out for peace with a tweet saying it could send cottage cheese across the Wagah, a goods transit terminal and railway station between the two countries.
A Pakistan senior government advisor said, on Sunday, that economists have thought about banning imports such as cheese, luxury cars and smartphones as part of efforts to cut the swelling current account deficit.
Prime Minister Imran Khan said a year-long ban on the goods could "save some £4-5 billion", while adding a push on exports could profit some £2 billion extra.
"You see how much cheese is coming in this country from abroad," Khan said, NDTV reports.
"Market is full of imported cheese. Does this country, which doesn't have dollars, deserve this, that it is importing cheese?"
The idea, however, did not go down well among the public as the Twitterati took to social media to express their puzzlement at how a ban on cheese could possibly boost Pakistan's crippling economy.
So after shedding its most competent members, the Prime Minister's EAC has come up with a truly groundbreaking proposal to revive the economy in its first meeting - ban imports of cheese. The economy's in good hands folks. #NotTheOnionhttps://t.co/lPq2HLIB7L

— Ammar Rashid (@AmmarRashidT) September 9, 2018
One pointed out that cheese imports account for less than 0.03 percent of the country's deficit.
Pakistan's trade deficit in the 12 months of Fiscal 2017-18: $37.7 billionPakistan's annual imports of cheese are the region of $13 million or 0.0344% of the deficit

— omar r quraishi (@omar_quraishi) September 10, 2018
Pakistan's Economic Advisory Council (ECA), headed by Khan, discussed suggestions to tackle the deficit amid widespread expectations that Islamabad will soon have to ask the IMF for another bailout, estimated to be around $10 billion dollars. It would be the 15th loan Pakistan has taken out since the early 1980s. Its last bailout ended two years ago.
But the Indian congressman's idea seems somewhat far fetched too, considering India and Pakistan have been each other's worst nemesis for the past 67 years as they both battle for control over the mountainous region of Kashmir.
Peace efforts, including UN-brokered ceasefires, have to this day failed to stop the fighting between the two nuclear powers.
How some cottage cheese could do that remains a mystery.
Like this story? Share it with a friend!
You can share this story on social media: