Over 100 detained at unsanctioned pension reform protests in Moscow & St. Petersburg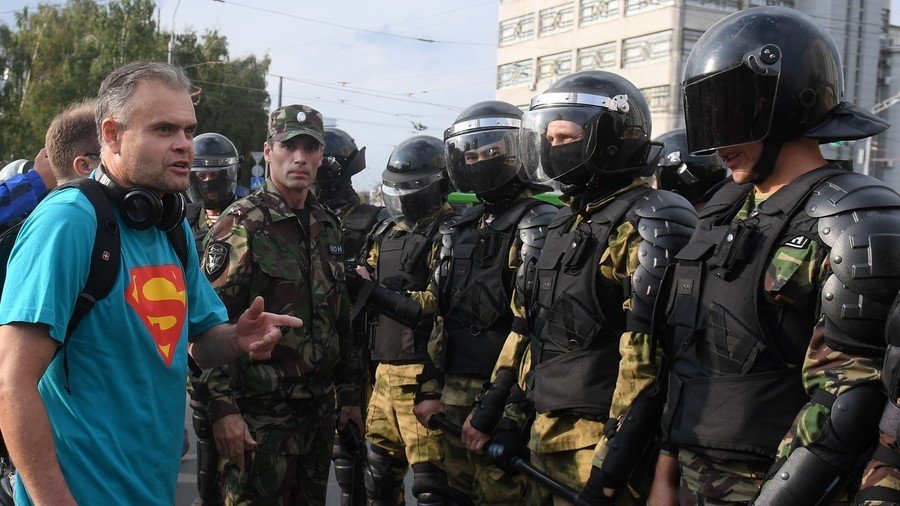 Countrywide protests against raising of the pension age, organized by supporters of opposition figure Aleksey Navalny, have ended in calls to disperse and mass detentions from the police.
A senior Moscow police official said that around 100 people were detained in Russia's capital and St. Petersburg, where the biggest demonstrations, which had been denied an official permit, took place. Vladimir Chernikov, the head of Moscow region security, said that the demonstrators "failed to cause a provocation" but "spoiled the mood" of residents celebrating the annual City Day weekend.
Moscow authorities estimated that around 2,000 people went on several organized marches through the city center, which were scheduled to coincide with mayoral elections in the capital, also taking place on Sunday. The organizers of the demonstrations claimed that between 60 and 80 thousand people took to the streets in 80 separate protests from Kaliningrad to Vladivostok.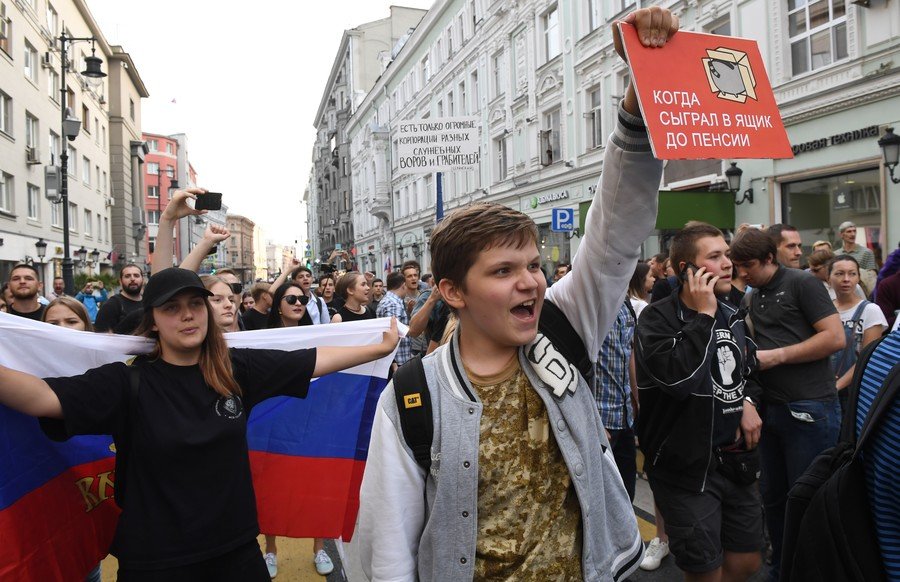 Placards carried by protesters read "I want to make it to pension age" and "Stop robbing this poor nation!" with several containing more general slogans calling for the resignation of president Vladimir Putin.
Opposition media reported that police used excessive force during detention, and alleged that the number of those detained was significantly higher than announced. Navalny, often seen as the highest-profile Kremlin critic in the country, himself has been under arrest, sentenced to 30 days in custody for inciting a previous unsanctioned protest in January.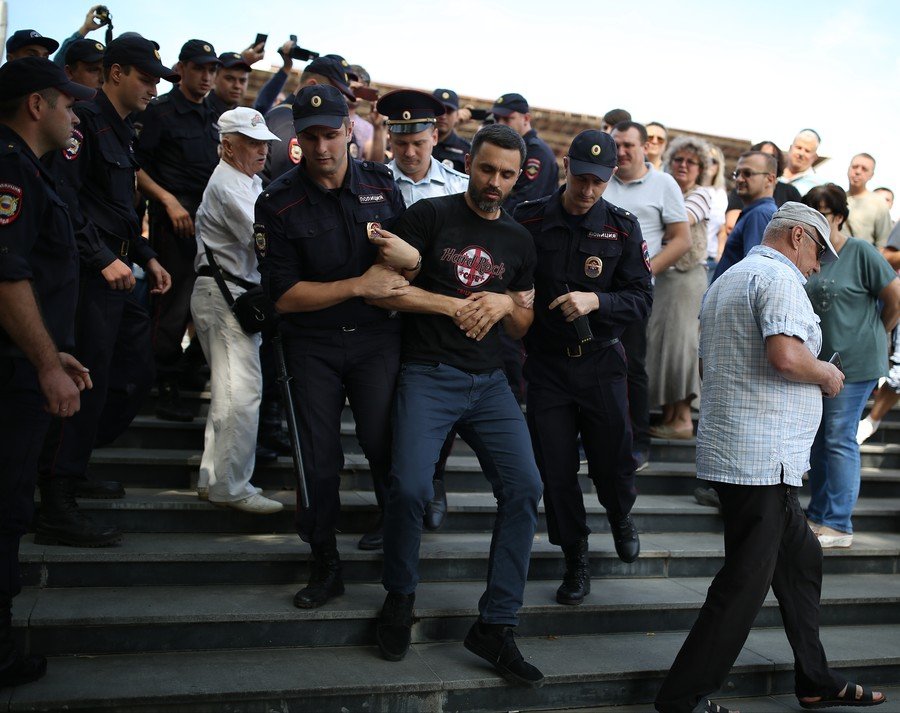 The pension reform law, passed by the Duma in July, will see the working age eventually extended by five years – to 65 for men, and 60 for women. Multiple surveys conducted by leading pollsters during the summer showed that between 8 and 9 out of 10 Russians oppose the legislation.
Since the first reading of the law was approved, Vladimir Putin's personal ratings have fallen by double digits, and the president proposed softening the terms of the reform in a televised address last week, while putting forward additional measures to improve the working prospects of those nearing pension age.
Think your friends would be interested? Share this story!
You can share this story on social media: