'He's fine': Moldovan president rushed to hospital after car crash (VIDEO)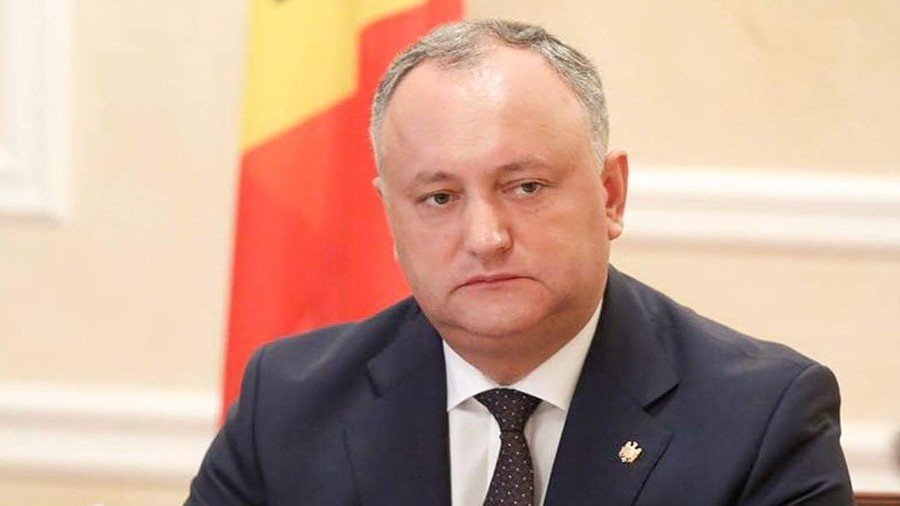 Moldovan President Igor Dodon was rushed to hospital after his motorcade was involved in a car accident near the city of Straseni, a police spokesperson has confirmed.
The incident happened near the city of Straseni on Sunday, as Dodon was traveling from the Moldovan capital, Chisinau, to the western city of Ungheni, local media reported.
The president's car reportedly flipped over during the crash, sources told local news agency Unimedia. Video footage of the crash site shows two black cars in a ditch near the road, one of which is overturned. A white truck with a damaged cabin can be also seen on the road. The vehicle reportedly belonged to a poultry farm.
"President Igor Dodon feels fine. He didn't require medical treatment," Dodon's adviser Maxim Lebedinschi wrote on Facebook. He added that another vehicle crashed into the motorcade while violating traffic rules.
While the president was unharmed, his mother was injured in the crash, a member of Dodon's security team told TASS news agency.
READ MORE: Abkhazia PM dies in presidential convoy car accident on return from official Syria visit (VIDEO)
Two presidential security guards were also rushed to hospital. "The presidential motorcade was abiding by the traffic rules. Then a truck, coming from the opposite direction, hit two cars of the SPPS [State Protection and Guard Service]," the SPPS head Anatol Gorea told Publika.md.
Igor Dodon, 43, assumed the presidency in 2016, having previously served as deputy prime minister and minister of economy.
Think your friends would be interested? Share this story!
You can share this story on social media: