Abkhazia PM dies in presidential convoy car accident on return from official Syria visit (VIDEO)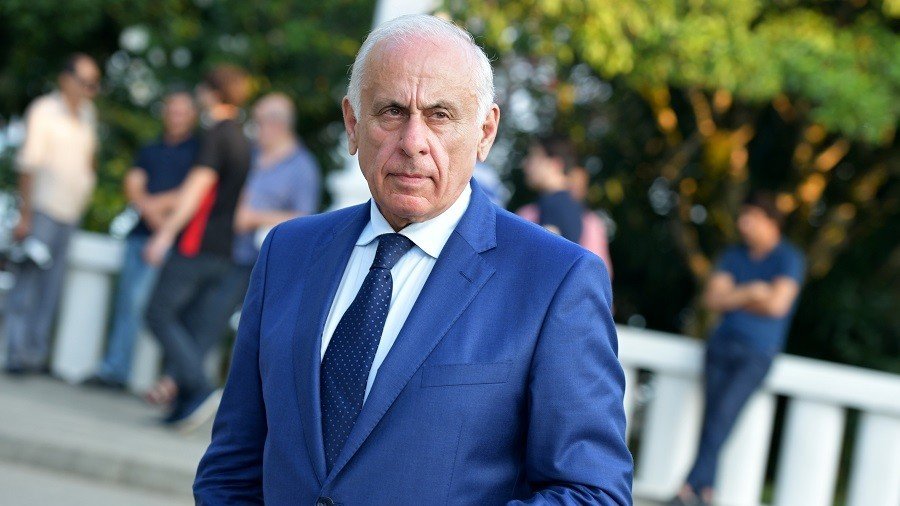 The Prime Minister of Abkhazia, Gennady Gagulia, has been killed in a car crash en route to his home republic from Russia's Sochi airport, after wrapping up an official state visit to Syria, local authorities confirmed.
The premier's convoy was involved in an accident at around 10pm local time in Gudauta District of the independent republic just after passing a police post on the outskirts of Mussera. Gagulia was making his way back to Abkhazia from the Russian city of Sochi, where he landed after making an official visit to Syria.
President of Abkhazia Raul Khajimba, who was also traveling in the convoy, suffered no injuries. According to witnesses, the tragedy happened after an oncoming car apparently lost control and crashed into one of the delegation's vehicles.
"The delegation of the Republic of Abkhazia was returning from the official visit to Syria," Khajimba told Interfax. "It was a car accident, not a terrorist act," he stressed, confirming the tragic death of his colleague.
Following the fatal collision, Gagulia's bodyguard and driver were also taken to a hospital, where they remain in a "satisfactory" condition, a spokesperson for the Interior Ministry said.
The 70-year-old prime minister of Abkhazia served as chairman of the Council of Ministers twice (1995 – 1997, 2002 – 2003) when the small coastal republic was still considered to be part of Georgia, prior to the partial recognition of its independence following Georgia's August 2008 attack on South Ossetia. Gagulia assumed his current role as the head of government on April 25, 2018.
Think your friends would be interested? Share this story!
You can share this story on social media: